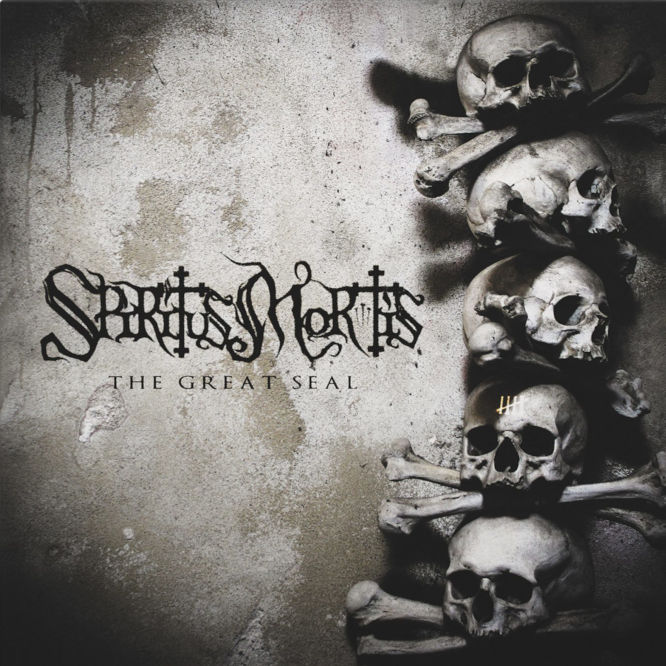 Calling forth from the reservoir of vast knowledge (the internet in this case), 'Puputan' translates from Indonesian into "bellows" or "blowing", but also relates to the Japanese act of mass ritual suicide. Either way, either meaning, SPIRITUS MORTIS certainly kicks things in the arse from the start here, new vocalist Kimmo Perämäki shredding both eardrums and his throat, a more rough 'n' ragged Robert Lowe, his allowance to let things "slip" from perfection from time to time infusing this TROUBLE-influenced circa '90 jam (think Trouble) with a sense of urgency.
Conjuring latter-day NEVERMORE in the riffing of 'Death's Charioteer', Maijala (Jussi) and Lavila lurching and lumbering over the Maijala (Teemu) / Kuula rhythm section, the drummer slipping into a role enviable by anyone with a heart for playing with someone who was there at the start of true Doom Metal at its inception with surprising comfort. I'm not sure whose idea it was to inject a bit of American Southern-friend boogie into 'Martyrdom Operation', but the ZZ TOP / GEORGE THOROGOOD & THE DESTROYERS swagger doesn't go unnoticed, and – while the multi-tracked vocals on the chorus aren't my thing – shows the Finns as still able to cause an eyebrow lift and double-take of surprise in a good way.
Contrarily, 'Visions Of Mortality' stomps into the fray, confident, hammer swinging, and the same gang vocals I wasn't a fan of just three songs prior perfectly fitting for this made-for-the-banging-of-the-head-and-throwing-of-the-horns anthem that may well have fit on DIO's underappreciated mid-late '90s output.
Creating both mood and texture ala classic SABBATH and PINK FLOYD, 'Are You A Witch' is pure doom majesty, plodding, contemplative and simple, yet multi-faceted in the way that open spaces are used to invoke emotion, Perämäki's spoken/sung delivery over lysergic rhythm and hallucinogenic, truly beautiful solo work just the thing to sail The Great Seal over the horizon of melancholy.
It may take the forlorn Finns of SPIRITUS MORTIS a bit longer between albums these days, but when the result is as stellar as The Great Seal, I'm reminded of the phrase "worth the wait".
Review By: Lord Randall
SPIRITUS MORTIS
The Great Seal
Svart Records
4.5 / 6