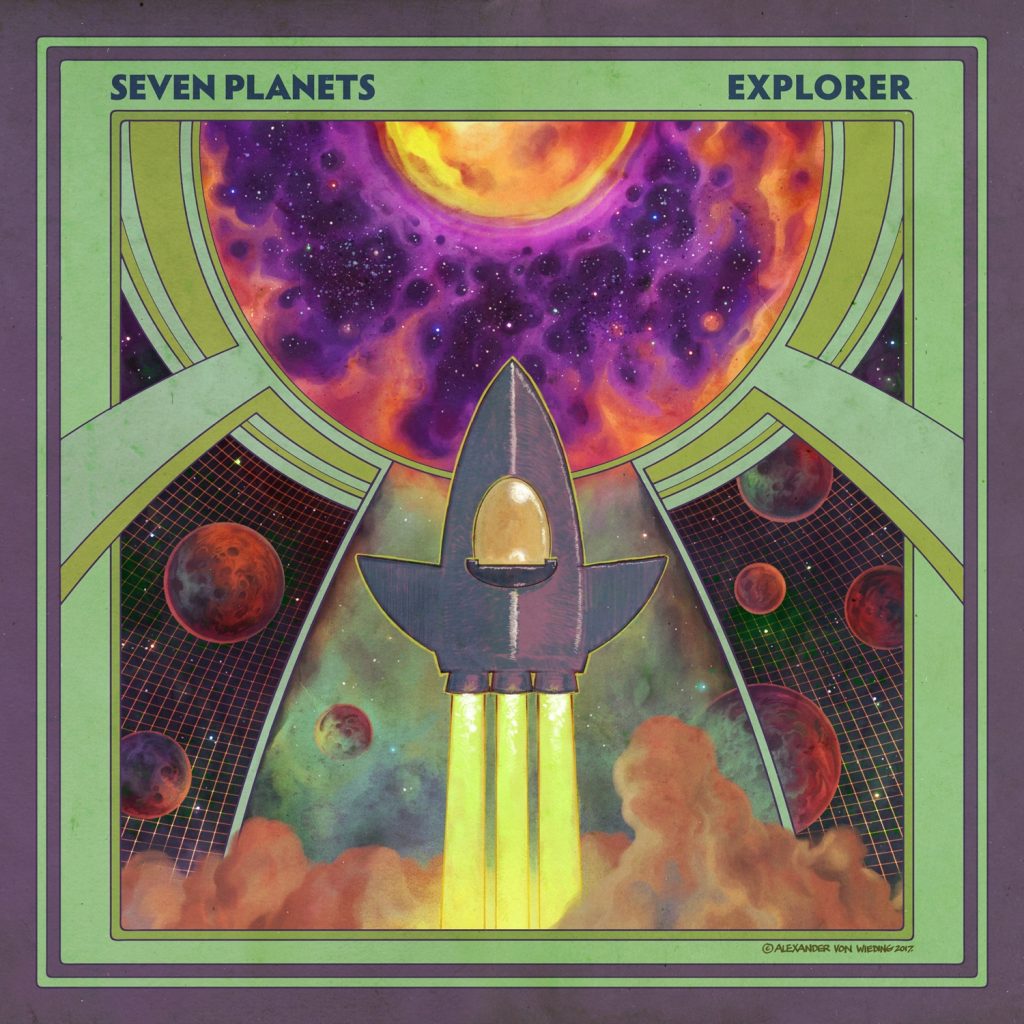 After over a quarter-century playing together in various incarnations, there's no quarter given for half-assing a performance (live or on record), or not playing to the strengths of both yourself and your bandmates. Now, three albums deep into the space inhabited by SEVEN PLANETS, we have Explorer, so let's just climb aboard and hope this ship takes us somewhere worth the trip.
Opener 'Vanguard' sports a LEAF HOUND groove, albeit a bit more funky than London's highest ever went. Instrumental rock bears a curse, in that there's no room for "dead air", or just wandering aimlessly, and it never feels like 'Vanguard' fully lifts us off the launchpad. Thankfully, 'Plain Truth In A Homespun Dress' flips the ignition. Don't let the fluid, loping leads here, the drumwork seeming slightly reserved there fool you – this is one for the stratosphere, and is what's got me on board with Explorer thus far.
The title track brings back the funk most notably from 3:17 onward, putting at the listener in mind of those epic live jams from Mick Schauer-era CLUTCH, and '206' kicks the thrusters in, and we're floating in that realm of space also inhabited by FARFLUNG, just enough bluesy moments to keep us gazing earthward as 'Seven Seas' moves us along.
'Grissom' doesn't do a lot for me, attention wandering once more, but – by this time, expectedly – 'The Buzzard' ropes us in and pulls us back to terra maybe-not-so firma, blending the best moments of what's come before into an interplanetary slide show we can pull out for friends when they're over.
Not perfect, but my money's on this being worth your investment. Small Stone's always been a mark of quality, and this ain't no different. Buy your ticket, take the ride.
Review By: Lord Randall
SEVEN PLANETS
Explorer
Small Stone Records
3.5 / 6