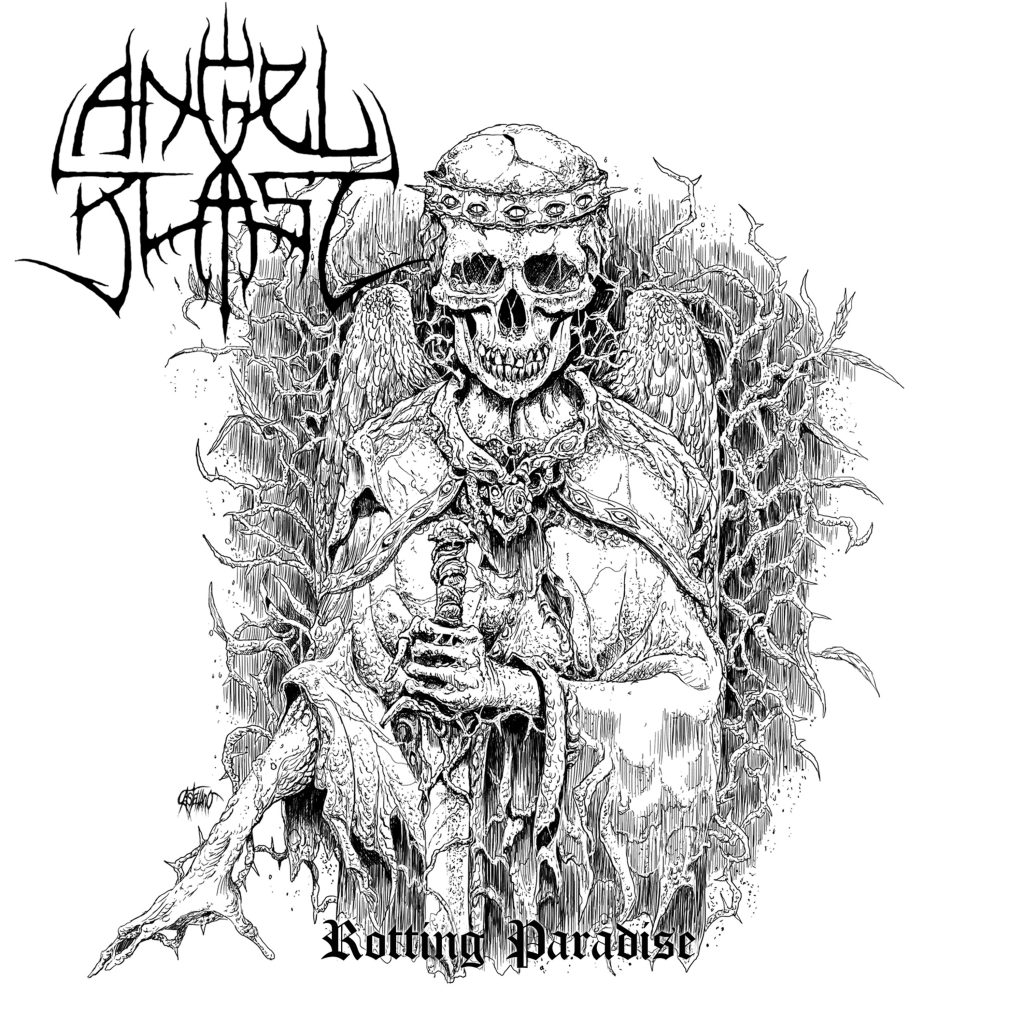 A word on ANGELBLAST. Well, not much more than "a word", as the entity has only just been shat forth from creation's uterus, and all we really know is that it features in its ranks members of EXCRUCIATE and DARKENED. No surprise, then, that what's on offer is death metal. Because the world needs another death metal band like it needs another hole in the head.
To its credit, though, the title track of Rotting Paradise cranks up with a seconds-long snare roll, then gets down to the skullcrush. Subterfuge melodies writhe beneath the surface of passionately-delivered death reminiscent of early THE CROWN at its best, a bit of the unhinged madness of VICIOUS ART thrown in for seasoning.
'Descending Of The Immortals' twists, writhing guitarwork bolstered by triphammer rhythms, riffs thrown at (and through) your earholes, rendered all the more deadly for their catchiness. Don't really see the point of the outro track on a release with a total playing time of 8 ½ minutes, and I'd have moved it between the two actual songs if it was me, giving more focus to each, but I'm not in the band.
Overall, though, it's an infinitesimal gripe, and the two songs more than hold their own, giving us a taste of what's to come on the surely impending full-length. A fine start, Rotting Paradise is the type of stuff THE HAUNTED should've been doing since Peter Dolving left the first time.
Review By: Lord Randall
ANGELBLAST
Rotting Paradise
Edged Circle Productions
3 / 6