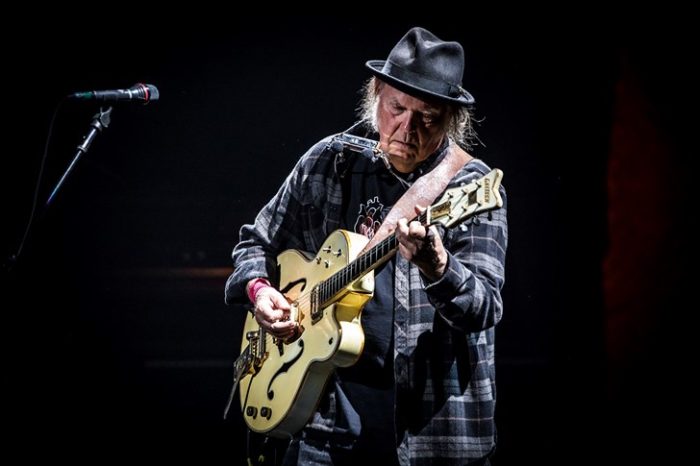 After confirming the release and title earlier this year, NEIL YOUNG has now officially announced his upcoming album with CRAZY HORSE, Colorado, which will be released in October and follow up the group's 2012 effort, Psychedelic Pill.
Young's announcement on his website, Neil Young Archives, also notes that the new album's first single, 'Rainbow Of Colors' will be released this month. Colorado features 10 new tracks in total, ranging from three to over 13 minutes, according to Young's news entry. The album was made in the state whose name it bears with guitarist Nils Lofgren, bassist Billy Talbot and drummer Ralph Molina.
Young also mentions that he is continuing to put together a documentary film that chronicles the making of Colorado, dubbed Mountaintop Sessions. "It is a wild one folks, no holds barred," he writes. "You will see the whole process just as it went down! Worts and all! I don't think a film about this subject with the openness and intensity we have captured has ever been seen." The documentary will be released in "over 100 theaters world-wide" the same week Colorado comes out in October.
Finally, Young announced that his website will host a new video later this week that delves into his 1975 album Tonight's The Night. "With the 12-minute 'Tonight's The Night' video and that story, you should have a more clear look at Tonight's The Night than you have ever had in the history of this recording!" Young writes. "I know it was a long time ago, almost 50 years, but I'm still here and it is still so fresh in my mind. That's what this Archive is about, bringing it home to you." The video will be available on Young's website.