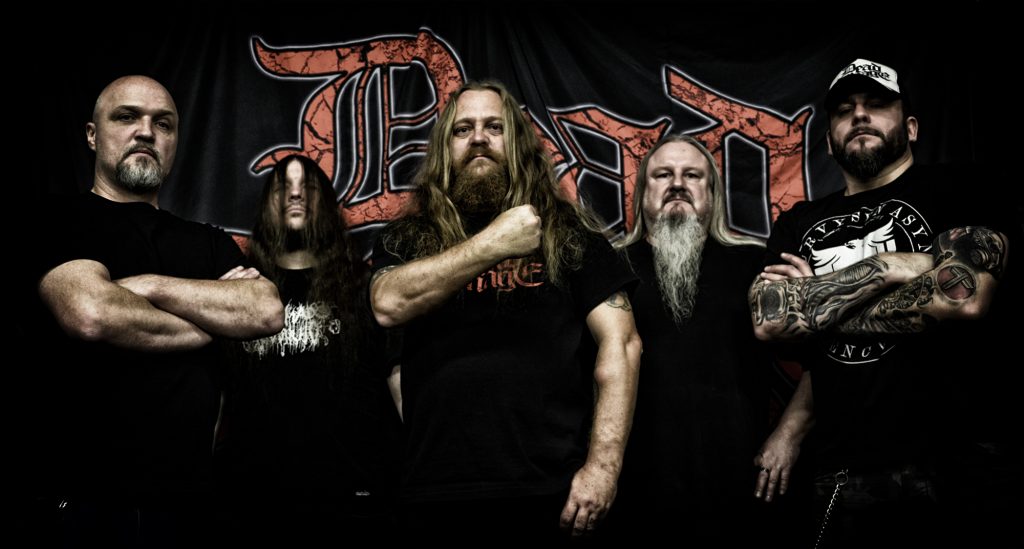 Today, Immortal Souls Productions announces June 25th as the international release date for DEAD CARNAGE's highly anticipated second album, From Hell For Hate.
DEAD CARNAGE has been on the underground scene since mid-2013, when Milhaus (Disfigured Corpse) and Čidar (G.O.R.E.) agreed to set up a death metal project. The drummer and singer were replaced by a few excellent musicians, until the microphone remained with Joshua (Inception Of Fall), drums with Ferenc (Antigod, Disfigured Corpse), and the second guitar taken by Yabback (Antigod). In this composition, the band recorded a mini-CD, The Only Thing I Ever Wanted To Kill The God, which was released in 2015 as a split with Soul Massacre as a supplement to the magazine Pařát.
At the beginning of 2016, Pedy (Antigod, Disfigured Corpse) joined the lineup, and in 2017, DEAD CARNAGE recorded their debut album, Flesh, Blood, Orgy, which was released again by Pařát with the support of Hedron. After performing great live shows in 2019, Joshua for personal reasons left the band, and the microphone uncompromisingly seized at that moment Bendík (ex-Silva Nigra, ex-Adultery). After a short time, in autumn 2019, the band enters for the third time Jablunkov GM studio and records the second album, From Hell For Hate.
Immediately after returning from the studio comes the offer of cooperation for the release of the album by Immortal Souls Productions. Dead Carnage accepts the offer and in this time are finishing the preparations for release.
From Hell For Hate comes after three years of hard work, when the band diligently put together the dirtiest riffs, which should represent their name with dignity. DEAD CARNAGE definitely deserves respect for this material, because in their songs, they managed to capture the essence of old-school death metal. The booming rhythms and melodies from the graveyard support wet growling, and these are exactly the weapons with which the band attacks the scene.
Here on From Hell For Hate are eight of the band's own compositions and also a cover version from the cult band Hierophant. Why DEAD CARNAGE chosen a tribute to Hierophant, guitarist Milhaus says, "When I first heard them, the album Peste, it cut me to pieces. I've listened to it a million times and still more. Their style, sound, and enthusiasm got me. Then came Mass Grave – another, but great again! I really like this music! Once we started thinking about remaking a song for a record, I didn't want to do a cover song that someone had played a million times. I suggested to the boys in the band, Why not try to remake Hierophant into our concept? The song 'Eternal Void' is unreal, and it would definitely be interesting how it would sound with a different sound and feeling. It seemed to me that this song would fit Bendík unbelievably, and I wasn't wrong! Since no one in the band had heard of Hierophant until then, I was glad they were all in favor. So all I had to do was write 'Heirophanta,' and to my surprise, they immediately chimed in and agreed with enthusiasm. I was pleased that a band of such a name has no problem with that. This is the real underground. This could not happen to us with some commercial shit like Traktor or Škvor. We worked on it, and I fucking like the result; we did it for us. In addition, I fulfilled one of my million dreams with the cover of Hierophant on our record. Now, at this fucking time, I'm glad we sent at least a little bit of support to Italy!"
Although the name DEAD CARNAGE does not appear on the scene for long, the members have extensive experience, which they have already drawn in bands such as Antigod, Disfigured Corpse, G.O.R.E., Adultery, and Euthanasia. "Even though we've all had enough, DEAD CARNAGE is still a new band. And so we approach it. No matter what anyone has done with other bands, we have to work like we are 20! The advantage is that we are all clear about what we do, and that's what creating and everything around is easier. Paradoxically, the disadvantage is our past. I also heard the opinion, 'Such veterans, and you record this?' If we were young, we would be forgiven." Milhaus says on the topic of whether this had an impact on the sovereign performance of DEAD CARNAGE on the scene.
Hear the brand-new track 'Chapel Of Decay' HERE at Immortal Souls Productions' official YouTube channel. Cover and tracklisting are as follows: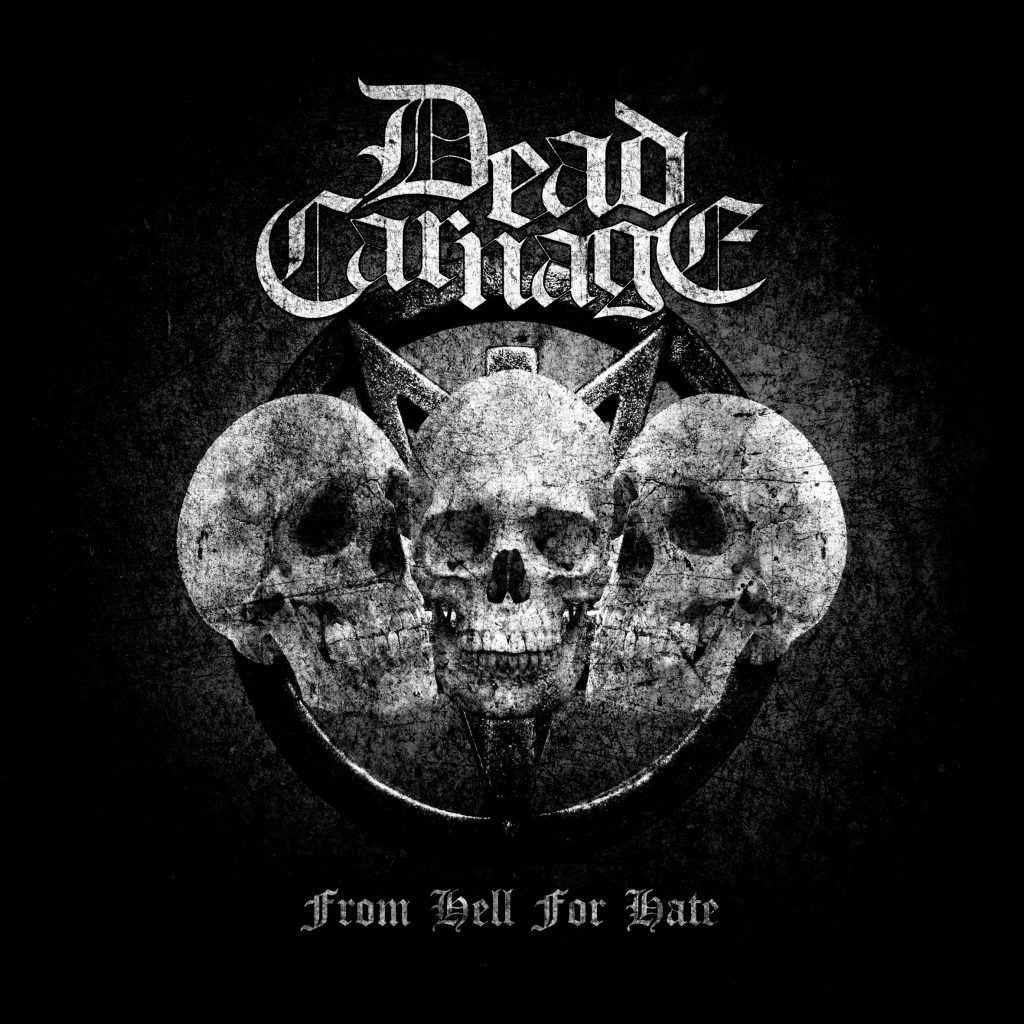 Tracklisting for DEAD CARNAGE's From Hell For Hate
Edges Of Manipulation
Devastation
Caged Brutality
My Blood Is Black
Gods Lobotomy
Chapel Of Decay
From Dust
First Kill Last Kill
Eternal Void [Hierophant cover]
DEAD CARNAGE Online:
Official Site
Facebook