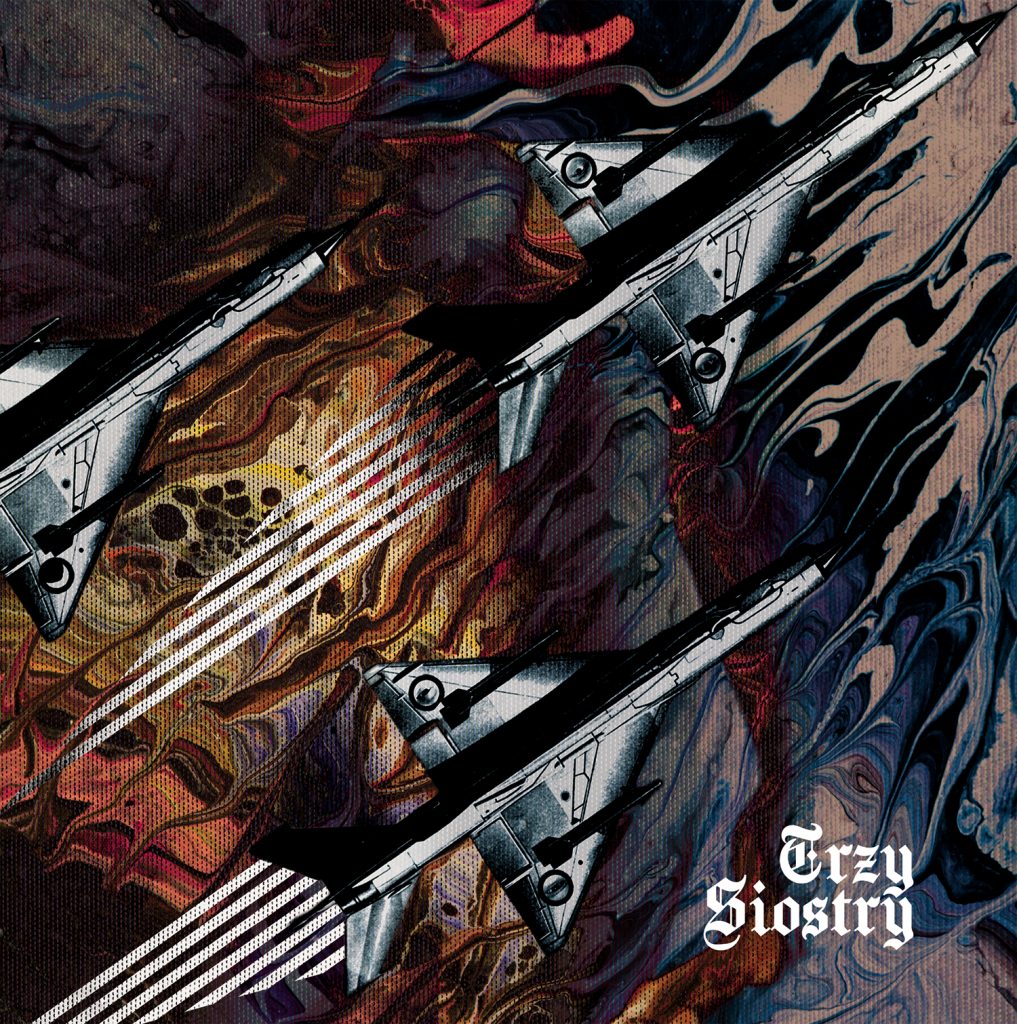 When you take current and former members of FURIA, GRUZJA and MASSEMORD and hand them computers what could go wrong? With three full-lengths behind this project, Trzy Siostry  is my first exposure to WEDROWCY – TULACZE – ZBIEGI…but it won't be my last.
Hum to undulation, transistors in transit, 'Pierwsza siostra' throbs to life, incessant, almost as if we've caught the criminals already at work in the bank vault. There's something very, very ART OF NOISE about what's going on here at times, early '90s Cleopatra Records at others, and sometimes simultaneously. A driving song, one not for sitting still. Action, demanding verbs as descriptors of sonic anarchism. Accelerate. Decelerate. Swing wildly left or right. But never stop.
'Druga siostra jest nimi…' begins with what could be Krakow lounge music – if Krakow were situated just outside the Milky Way – and soon morphs into infectious dance-pop, infectious and addictive. With my grasp of the Polish language being less than tenuous I won't pretend to delve into what's lyrically going on here, but what I can tell you is that listening to this MLP I'm reminded of how totalitarian regimes use the strict control of music as a weapon against self-expression and how, even so, in those countries, underground moves an entire world about which they know absolutely nothing. Ending with an acapella male voice, we move to 'Raz, dwa, trzy siostry', the third sister.
Snappy beats (er, beast?) from the start, monotone speech is twined about by sugar-sweet vocal webs, keys reminiscent of early NES/Sega game music. Funky bass groove flirts with the ever-present rhythm. Your die-hard metalheads aren't even going to get this far into the review, but for those who have, Trzy Siostry isn't a bad way to spend some time outside the brain-rattle and shriek.
Review By: Lord Randall
WEDROWCY – TULACZE – ZBIEGI
Trzy Siostry [EP]
Devoted Art Propaganda
3 / 6