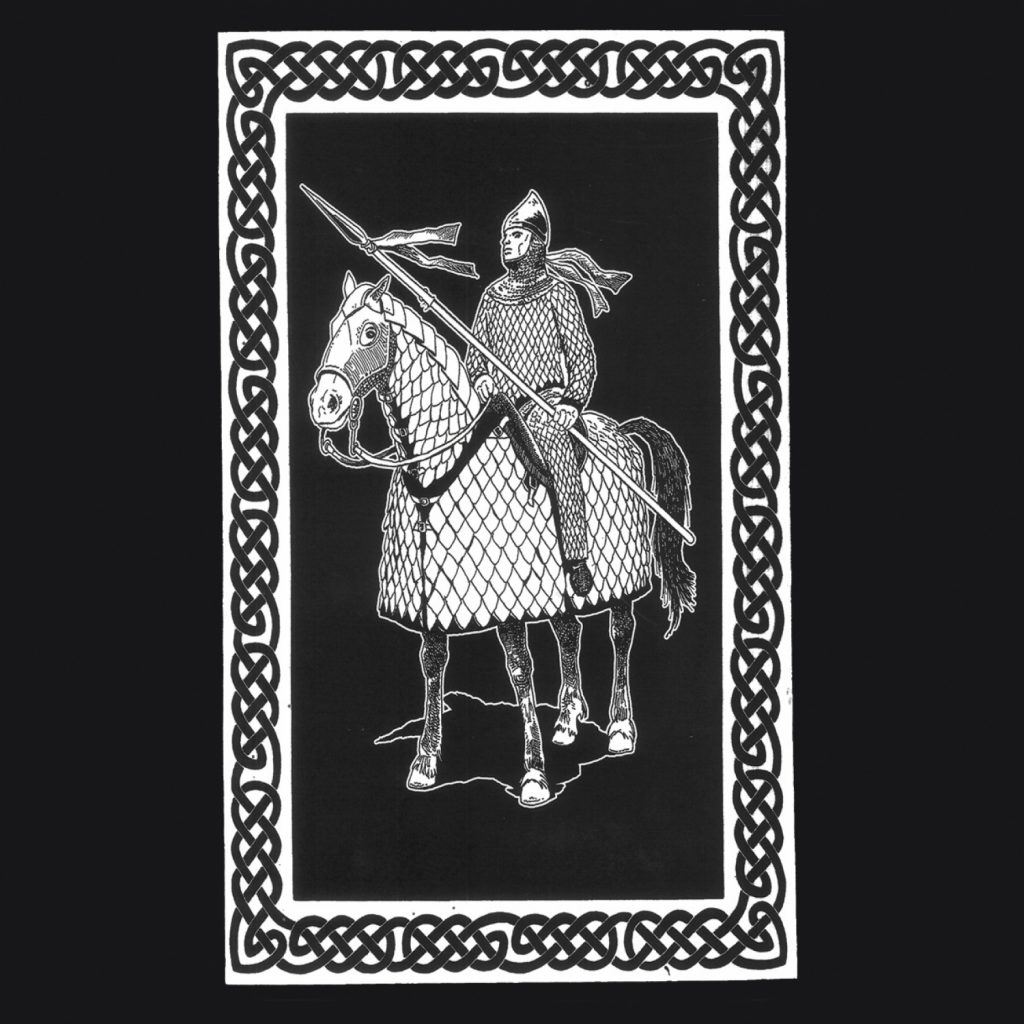 After a bucketful of EPs, compilations, a live album and a full length debut (2020's Skeleton, natch), the Austin, TX hardcore-cum-black-cum-thrash trio (also SKELETON) unleashes a peepshow booth's-worth of grime in the less than 15 minutes of Ordainment Of Divinity.
I suppose one could refer to 'Skeleton – Opening Rites' as an intro, but, as it's the second-longest track on the damned EP, it seems rather cheapening. Granted, what we're given is marching, and also granted, I normally loathe the fuck out of me an intro, but the mental image this rhythmic tread gave me is of films such as de Ossorio's Blind Dead series, a bone warrior army returning back to the grave through subterranean catacombs, mud sucking at the blood and gore on its boots. So, yeah, I'm on board.
'Skeleton – I' is rancid in that best of ways, noxious, fetid, riff 'n' rhythm collisions ugly enough to scare a buzzard off a gutwagon in the Dark Ages. And all ages are dark in the world of this EP, and I swear there's a groove in 'Skeleton – II' that's right up there with Blood Fire Death-era BATHORY, triumphant in demise. 'Skeleton – III' recalls the band's hardcore beginnings most here, while closer 'Skeleton – IV' nearly doubles (and surpasses) any two other tunes on the EP in length, and unholy crap, is that melody at about the halfway mark? Nah, couldn't be. The final 1/3rd of the closer is a sound collage that could be battle, could be random, but doesn't really matter. I wondered what SKELETON was going to do with 4 minutes of actual song anyhow.
Ordainment Of Divinity succeeds in what it's meant to be. A demo, a lead-up to the upcoming sophomore album, and a veritable sonic coffin-load of slathering, maggot-ridden, half-dead flesh and bone.
Review By: Lord Randall
SKELETON
Ordainment Of Divinity [EP]
20 Buck Spin
3 / 6