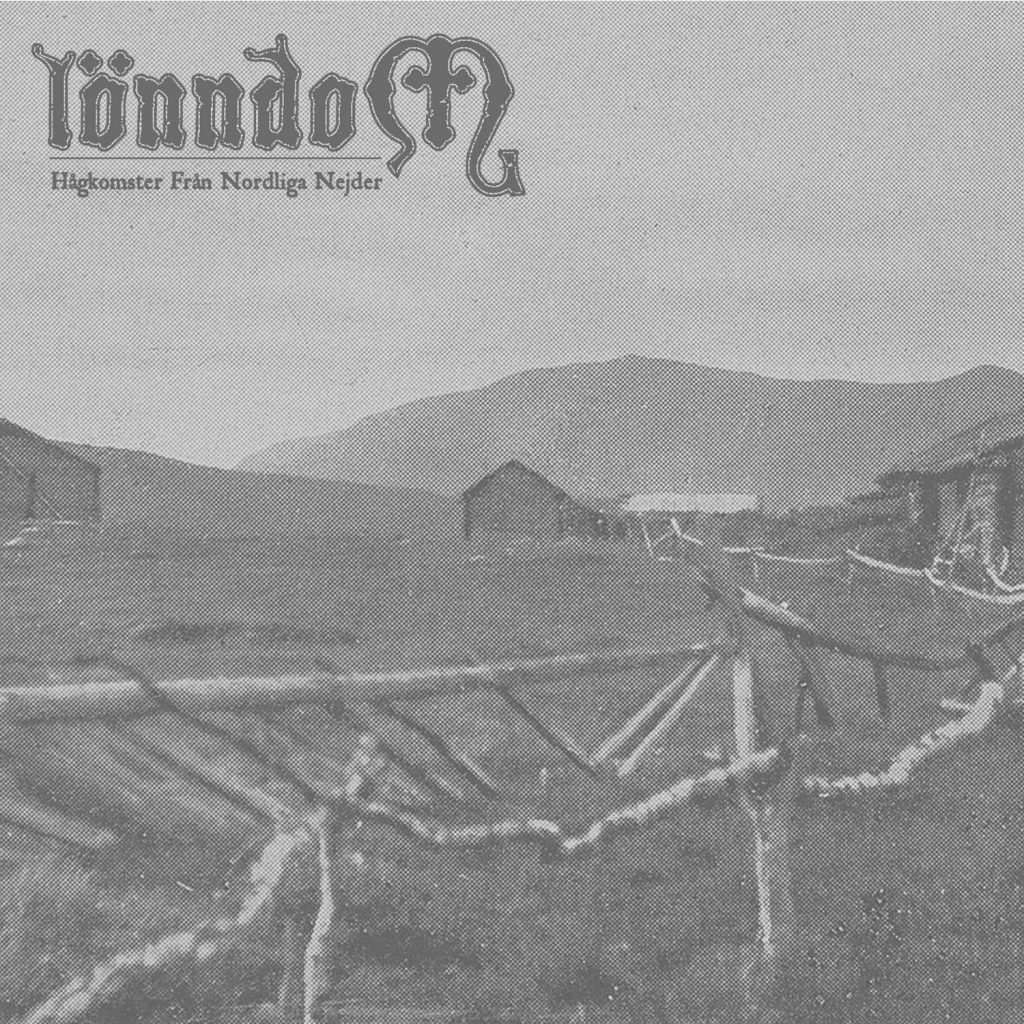 I first came across LONNDOM – or rather, LONNDOM came across me – courtesy of its debut release Falen Fran Norr. And here's why that's special to me. Not only had the duo crafted a sound the likes of which was at once new and familiar, but the album was the first release on Nordvis Produktion. The label's credo of "Poor Music For Poor People" could not have rung more true than it did in LONNDOM, alternately frigid as Winter and soothing as Spring rain, often within the same song.

And now, 12 years hence, we see the re-issue of the band's 2008 Hagkomster Fran Nordliga Nejder EP and even harder to find Norrskenritual EP. I'm normally fiercely anti-album intro tracks, finding them little more than bad-to-worse attempts to force a sense of anticipation on the listener – the listener, who is, most times, let down by what comes after. Not the case here, though, the wordless chanting of members S. Sandstrom and A. Petterson serving to invoke the spirits of their rural surroundings before tumbling into the languorous beginning of 'Smell mot det formultnande'. To those unfamiliar, LONNDOM isn't averse to completely shifting gears within a song, as a whiplash jolt into blackness kicks in [3:36-4:13], to be replaced by a loping bassline and keys, a slither-slinky underscore to the more-spoken-than-sung vocals. While originality is claimed often within the realm of black metal, few can actually deliver on such. Thankfully, LONNDOM are firmly among said few, crafting tunes that sound exactly like no one else. A smattering of early ULVER in 'Omhuld av de underjordiska', MORTIIS' Fodt Til A Herske in the synths later in the same song? Sure, and why not? But where LONNDOM shines is a near TOM WAITS-ian commitment to recording with the equipment that's on hand, repurposing if need be, and trusting in the purity – the rustic essence pervading its music – to carry the day. Made up of two extended ambient pieces, the Norrskenritual EP shows a completely different side of LONNDOM, allowing the duo free reign to delve deeper into what has always been an element its sound. Ethereal in ethos, yet managing to still convey the visceral, the stripped-bare humanity that is the hallmark of anything LONNDOM does.

For the longtime fans, this collection is a treat, especially since chances of new material are unlikely. For the initiate, Hagkomster Fran Nordliga Nejder & Norrskenritual is as good a place as any to start a new journey.
Review By: Lord Randall
LONNDOM
Hagkomster Fran Nordliga Nejder & Norrskenritual
Nordvis Produktion
5 / 6