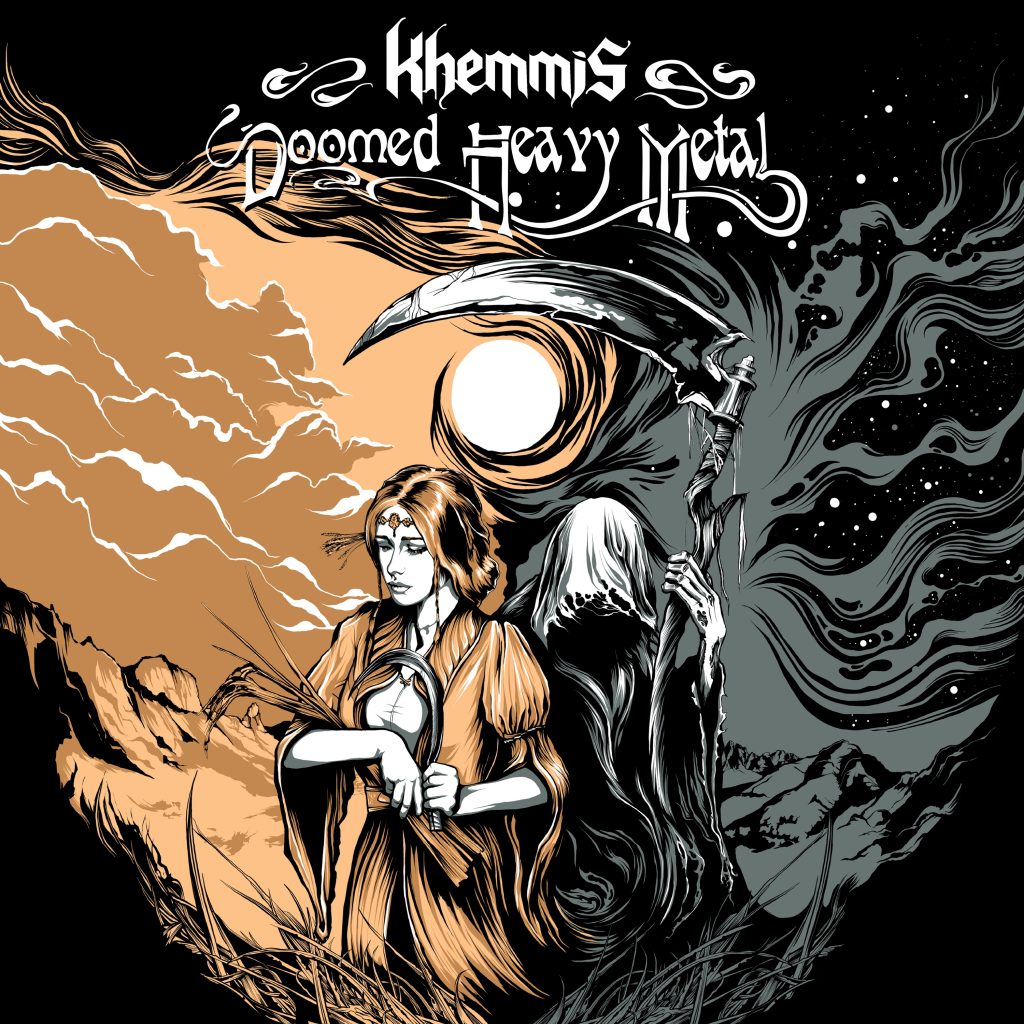 KHEMMIS' 2018 release proved my Third Album Theory on so many levels. At some point, I'll have it up on this site, but suffice it to say that it wasn't only my ears which heard something special in the Colorado quartet that – while it might've been there before – came shining through within Desolation.
It's really no surprise that the first tune we'd hear from the band after its most blatantly metal album was a song of the stature of 'Rainbow In The Dark'. What is impressive, however, is that KHEMMIS pulls it off with nary a hitch nor a keyboard within earshot, manages to stay faithful to the original, but puts its own dual-guitared, doom-fueled stamp on it. Somewhere, on the silver mountain, Dio smiles.
Following is 'A Conversation With Death', a song I've known since it seems like birth, being raised in the primarily rural Free Will Baptist denomination. Written by preacher Lloyd Chandler, and popularly known as 'O Death', I have to say that, for myself, I'm going to have to stick with the original, acapella version. In fairness, this isn't a slight to what KHEMMIS has done with their interpretation, adding instrumentation, reconfiguring the tune as it might've appeared on BLACK SABBATH's debut. The stark nakedness of the song is what makes it so special to me, though, and a bit of that is lost here.
'Empty Throne' appears, originally released in 2017 as part of Decibel's Flexi series, and is coal-black, refined and polished with tasteful leadwork and bemoaned clean vocals, a bed of solid yet slow-paced rhythm, into the gem of the release, and a definite jewel in KHEMMIS' obsidian crown.
Ending with three live tunes (one from each album thus far – well done, guys!), the foursome effectively summons the energy and sweat-drenched visceral element that a performance by this band must certainly demand. The idea of moving backward from most recent to first release was a novel idea, and once that works to bring us back, full circle, to the start of things.
Doomed Heavy Metal is everything an EP should be; a celebration of the past, a chance to catch up for those who might've missed a few cuts along the way, and a tribute to those who came before. I hope that KHEMMIS realizes what they've done in creating a watershed release such as this, because where the band goes from here is entirely up to them.
Review By: Lord Randall
KHEMMIS
Doomed Heavy Metal [EP]
Nuclear Blast
5 / 6