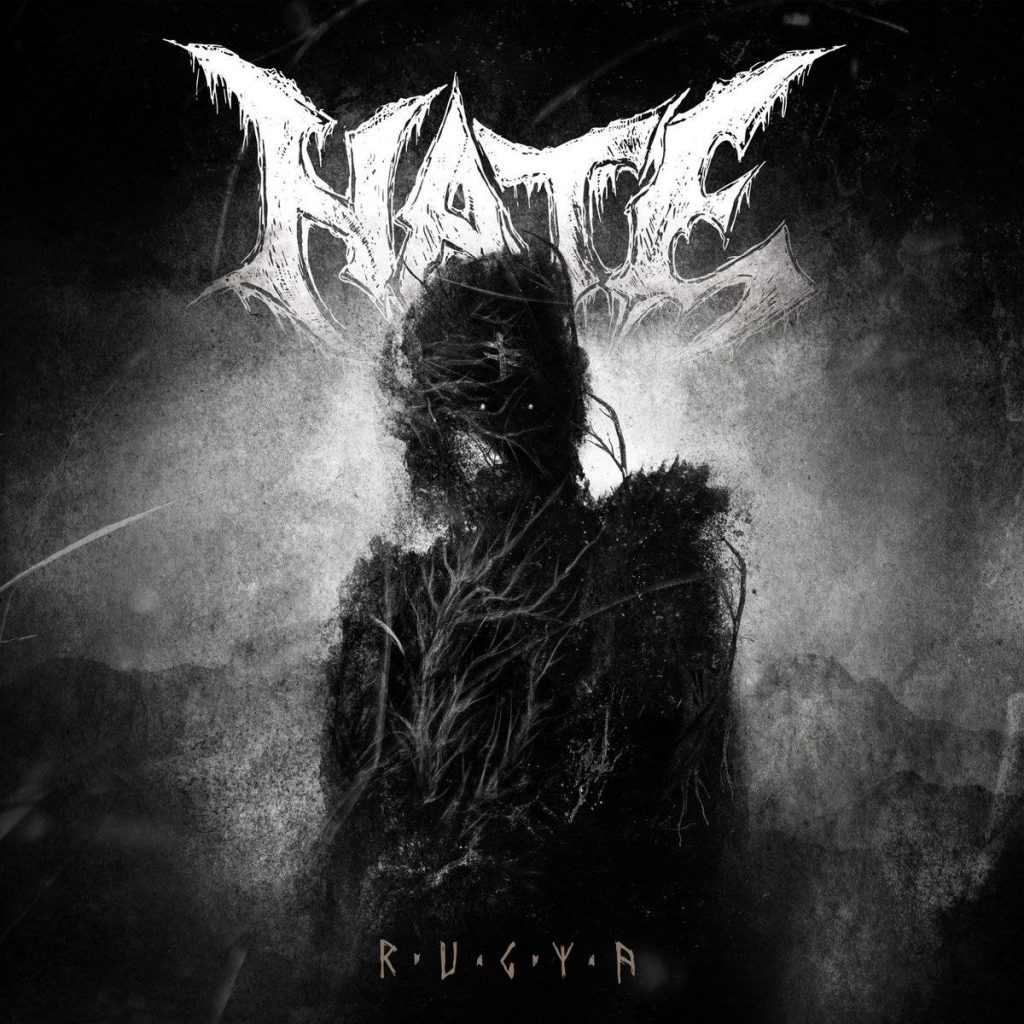 Poland's HATE has been at it for over three decades now, in many incarnations, but always helmed by Adam "The First Sinner" Buszko, so, to put it bluntly, the praise or blame has always rested on his shoulders when it comes to the quality of the death/black outfit. For myself, HATE has sort of just been "there", no great opinion one way or the other, in that I can see why someone may enjoy it, but I've also never been in the mood for the band specifically.
Featuring a new rhythm section (again), and joined once more by Domin, who's been posted to lead guitar duty since 2017, Rugia marks HATE's twelfth full-length, and continues the band's journey through more pagan/old faith realms instead of its early, more typical "Satanic" output. The title track leads off, and after just over a minute of wandering aimlessly dives headlong into the sort of confident riffing born from knowing both what the band is, and what it is not. Enjoyable, and unexpected, so let's hope the momentum carries forward.
'Wolf Queen' clocks in at a mere 2:30, but its dissonant, angular attack adds an element to HATE that either wasn't present, or I had yet to notice, while 'Saturnus' flirts with doom at the start, regal and befitting its subject matter. When that riff kicks in at 1:20, though it becomes my pick for the album. Buszko speaks of trying to make his voice sound "at three different timbres", but I really didn't hear anything noticeable until 'Awakening The Gods Within', and I believe that's part of what's made me noncommittal when it comes to HATE's output thus far – the lack of vocal difference between tracks or albums. I don't really hear much change over the course of Rugia, but at least he's aware, so that's a plus.
'Velesian Guard' impresses, something quintessentially Polish happening in its attack, reminiscent of VADER in moments, mid-period DECAPITATED in others. In closing, I'm still not fully on board, and will likely never be, but Rugia is the most diverse album I've heard from HATE in a long, long time. That, after so long a time in the trenches, the band is still finding new ways to approach itself is admirable.
Review By: Lord Randall
HATE
Rugia
Metal Blade
3 / 6