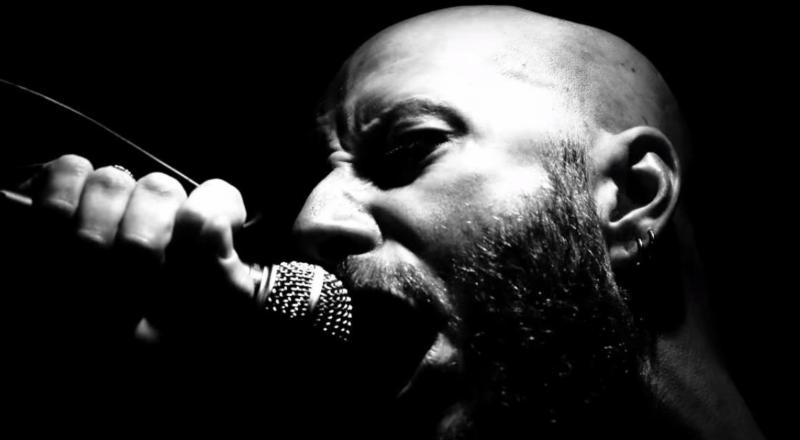 Norwegian MORTEN MULLER has released another in his series of Metallica cover tracks and videos. Self-handling guitar, bass, vocals and drum programming he gives the classic speed-metal track 'Jump In The Fire' an overhaul in the style of tech-death legends Meshuggah.
Watch official video for 'Jump In The Fire' by MORTEN MULLER HERE
MULLER actually sings in a Metallica tribute band known as Metal Militia that plays all over Norway. The idea to Meshugga-nize Metallica came to him as he recalls "I was rehearsing for a concert with Metal Militia, and I was playing 'Moth Into Flame' on my 8 string guitar. I played the riffs on the EB and F string and it was a lot of fun and felt fresh. I decided to make a video for YouTube. Since then I released a number in this style and decided to do a version for every song on Metallica's debut Kill 'Em All in order." He only has two more songs to do and all videos are on YouTube (his version of 'Whiplash' garnered over 33 thousand views as of this writing) and most of them are for sale digitally as well.
Accomplished with a variety of mediums and arts, MULLER runs his own music and video production studio under the name of BOG Studios. In addition to Metal Militia, he was a touring member of black metal notables, 1349, a full member of folk-metal oddities, Trollfest (who he also directed most of the music videos for), a founding member of grindcore unit Tottal Tømming and his long-running thrash band, Dead Trooper.
BOG ONLINE:
BOG Studios YouTube Channel
Digital version of track sold HERE
Become a patron of BOG Studios HERE