HOWLING GIANT have released a cover of the classic ALICE IN CHAINS track 'Rooster', which is featured on the forthcoming MER Redux series installment Dirt [Redux]. More information about this record can be found below.
This premiere has been first published by the official partner media THE Obelisk (US) and German ROCK HARD magazine, which can still be accessed HERE
HOWLING GIANT comment on the track: "To be honest, getting 'Rooster' was a bit intimidating as it's one of their most popular songs", says drummer and vocalist Zach Wheeler. "We wanted to pay tribute to ALICE IN CHAINS as much as possible while giving the song that special HOWLING GIANT sauce. We changed a few things around, but tried to reinforce the melodies that make the song so memorable in the first place.
Regarding ALICE IN CHAINS, Tom Polzine adds: "When I was growing up in Buffalo, Minnesota, there was a local band called BLOOD ROOT MOTHER made up of some dudes that were probably 4 or 5 years older than me", tells the HOWLING GIANT guitarist and vocalist. "I remember sneaking out of my house to see them perform at this run down venue called the Vault. The Vault was run by some 20 year olds that skipped college in order to renovate that old antique shop into a dirty DIY venue. If dirty and uncomfortable was the vibe they were going for they nailed it. Anyway, BLOOD ROOT MOTHER were tight as Hell and I'll always remember their cover of 'Rooster' as one of the most moving performances I witnessed from a bunch of local, loveable, scumbags. The energy was so raw, and the volume was overwhelming. I think that witnessing those guys performing that song in particular is the reason I started playing in rock bands in high school, and why I still play today."
HOWLING GIANT are an up and coming US stoner doom band from Nashville, Tennessee. The trio, founded in 2014, has already released three EPs, and their debut full-length The Space Between Worlds (2019) immediately created a huge buzz around the globe.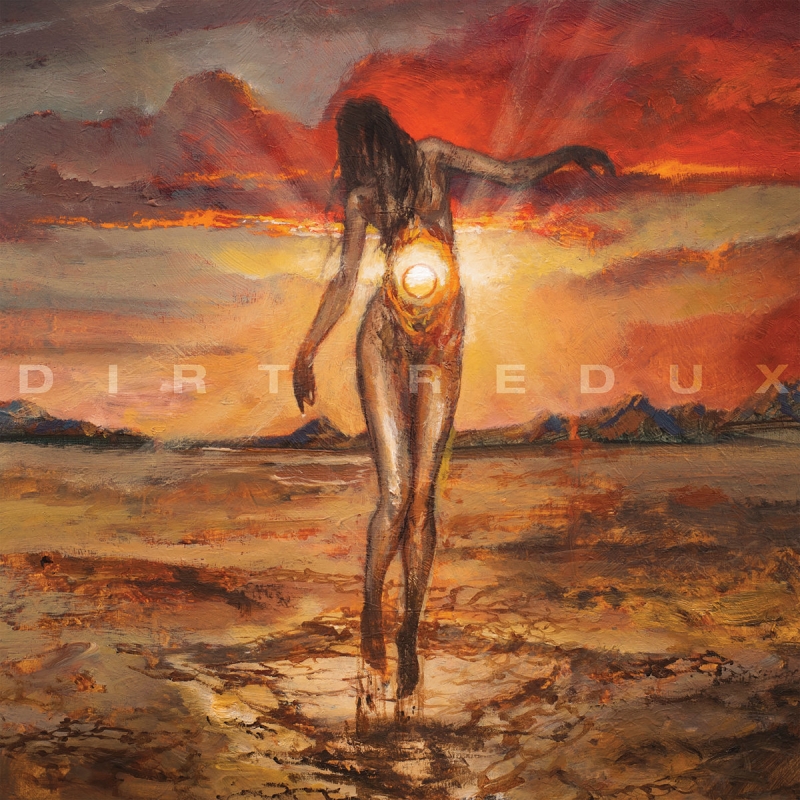 Tracklist:
THOU – Them Bones
LOW FLYING HAWKS – Dam That River
HIGH PRIEST – Rain When I Die
KHEMMIS – Down In A Hole
THESE BEASTS – Sickman
HOWLING GIANT – Rooster
FORMING THE VOID – Junkhead
SOMNURI – Dirt
BACKWOODS PAYBACK – God Smack
BLACK ELECTRIC – Iron Gland
– (16) – – Hate To Feel
VOKONIS – Angry Chair
THE OTOLITH – Would?
This volume of Magnetic Eye's Redux Series revisits a legendary milestone of the grunge era, in which an array of artists from across the doom and stoner metal underground re-imagine ALICE IN CHAINS' nightmare creation of drug-seeking impulses and inner darkness, Dirt. Comparisons between grunge and the development of sludgy stoner metal can clearly be traced to this album, which remains a cornerstone at the base of a cultural shift from vapid early '90s hair metal into something more raw, grimey, and real as a preeminent style of popular heavy music.
Pre-Order Dirt [Redux] HERE
Available formats
► Digisleeve CD
► Limited edition yellow/red marble vinyl
► Limited edition blue vinyl
► Limited edition transparent yellow vinyl
MAGNETIC EYE RECORDS Online:
Official Online Shop
Official YouTube Channel