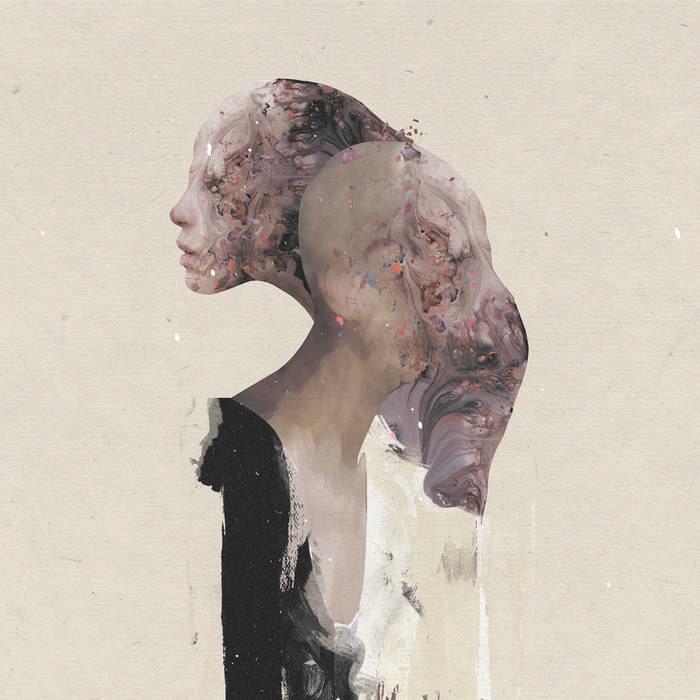 Comin' in hot after last year's sprawling and utterly unanticipated split with THE GRASSHOPPER LIES HEAVY – where WOORMS' 20+-minute 'Aureola Borealis' clocked in at half the playing time of the band's albums – the Louisiana sludge dukes return post-haste with Fatalismo.
Kicking up dust from the start, an even more rough and ready early CLUTCH, but mixed with the down-home dirt of MULE and BRUTAL JUICE, 'Seizure Salad' triumphs while 'Quiet As Isaac' is less upfront, more subtle. Yes, ladies and germs, the syrup is thick and sticky sweet here, basslines coated in molasses and honeysuckle vines, the groove of the trio's home turf. Including contributory bgv's from producer, one Steve Austin, 'This Is Nothing Short Of Character Assassination' is jagged, angular as TITD, chock full of redneck chant more than actual proper song, but it works for WOORMS.
The Grumbling State Drumline in the form of Aaron Polk introduces 'Mezzo Morte', and we're in lands of PAW, BLOOD CIRCUS again. To be fair, there's probably a sonic reference to any ¼ Stick Records or AmRep act from the late '80s to mid-'90s to be found on Fatalismo, but that's also not kicking rocks at WOORMS. More so, it's a testament to how well the trio understands what good noise rock is all about, and filters it through the green and brown of their surroundings to create a sludge-infused master class.
'Grease Him Full And Well' lives up to its name, oozing primordial, a little fIREHOSE slither 'n' slap to the proceedings before an earth mover-sized groove falls out of orbit and into thine cranium – and I might be even hearing a bit of FLAT DUO JETS twang in the clatter.
There's always been something special about bayou-based and Deep South bands. SOUTHERN WHISKEY REBELLION, SOILENT GREEN – Hell, even JAMES BOOKER comes to mind, and WOORMS has sounded quite at home in the muck thus far. Settle in yourself for a trip through Fatalismo. Y'all come back now, hear?
Review By: Lord Randall
WOORMS
Fatalismo
Supernova Records
4.5 / 6