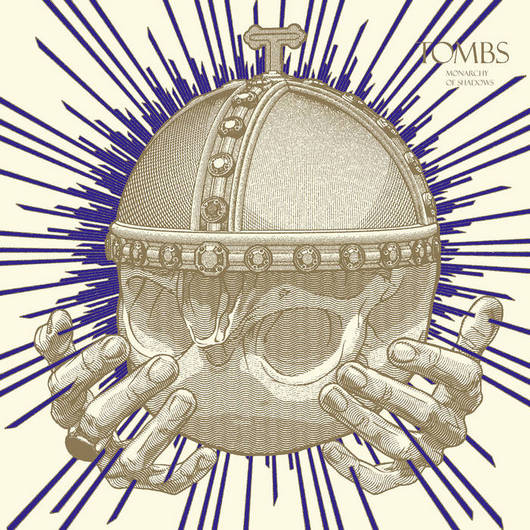 TOMBS is for sure one of the most reliable bands in American black metal. I haven't heard a bad album by them yet, and the latest, Monarchy Of Shadows, stands as one of their best.
They are laser focused here, and don't mess around for a second. It's a compact album of six songs, but you get plenty of bang for the buck. I like how TOMBS subtly shift the approach on each song, bringing in slightly different influences, but yet the album is a unified whole.

The title track starts things off with gloomy synth until hard riffs come crashing in and we're off to the races. It's classic black metal, but with Mike Hill's vocals shifting from ripping rasps to the kind of moan you'd hear from BAUHAUS or SISTERS OF MERCY. On some past TOMBS albums, the predilection towards the Gothic kind of bogged things down at times, but not here.
All the tracks are well worth listening to, but special attention should be paid to 'Necro Alchemy'. What a monster this cut is! Maybe the best of TOMBS' career so far, this one crushes with a war-like atmosphere that has hints of CELTIC FROST and an almost death metal type of oppression. Awesome song!

'Man Behind the Sun' initiates with frosty Nordic speed, but piano is subtly added to create more of that Gothic aura. The album wraps with two more strong, riff-oriented cuts, 'The Dark Rift' and 'Path Of Totality (Midnight Sun)'.
Just a solid album with great production, atmosphere and ferocity!
Review By: Dr. Abner Mality
TOMBS
Monarchy Of Shadows
Season Of Mist
4.5 / 6