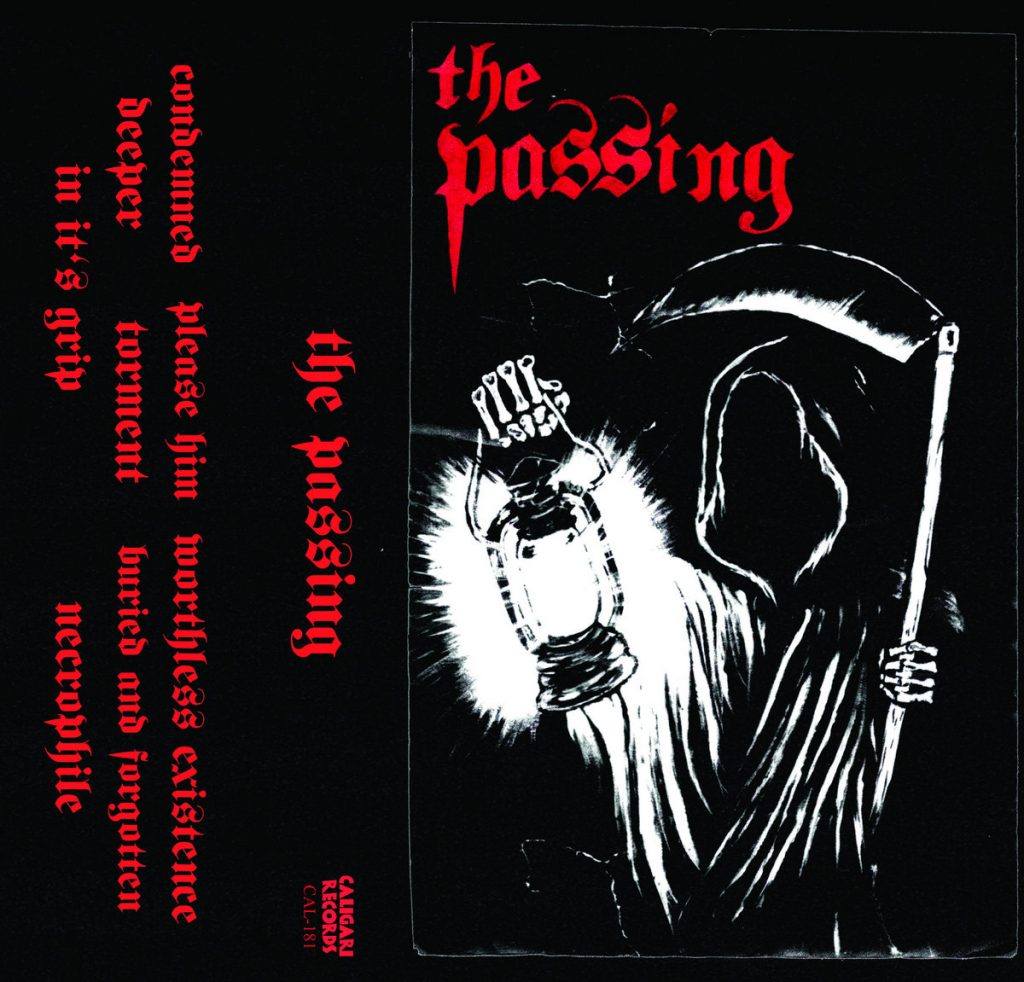 We have Viking metal bands who call the fjord-hewn shores of Croatia home, so why not a band of Los Angeles miscreants dressing up a blend of Scandinavian extremity for the '20s? That's what THE PASSING is on about, and it works.
The self-titled blister-fest clocks in at just over 15 minutes, the definition of a short, sharp shock. 'Condemned' recalls d-beat OGs SKITSYSTEM in its hysterical forward momentum, while 'Please Him' is even more unhinged in that glorious kangpunk, MOB 47 of ways. If you're looking for second to breathe, it's not to be found here, that's for sure, 'Worthless Existence' continuing the carnage into the bass-introed 'Deeper', which boasts the meatiest sounding slice 'n' dice riffwork to be found on this lil' bastard of an EP.
'Buried And Forgotten / In Its Grip' and 'Necrophile' flirt with the idea of an ANTI-CIMEX / NIHILIST jam session, revealing that the quartet's appreciation of all things Scandi- doesn't merely reside in crust punk squat/communes, mixing things up just enough to keep shit from getting stale.
Not stylistically so much, but in aesthetic and delivery, THE PASSING brings to mind those 60-minute Maxell cassettes I still have a few of cluttering up the place, chock full of WARZONE, KICKER BOYS and VARUKERS vinyls dubbed to tape for easy transport to wherever my compadres and I would be skating, riding BMX or just knocking back a 40oz of malt liquor and talking shit. Those were good times. So's this…
Review By: Lord Randall
THE PASSING
The Passing [EP]
Caligari Records
4 / 6