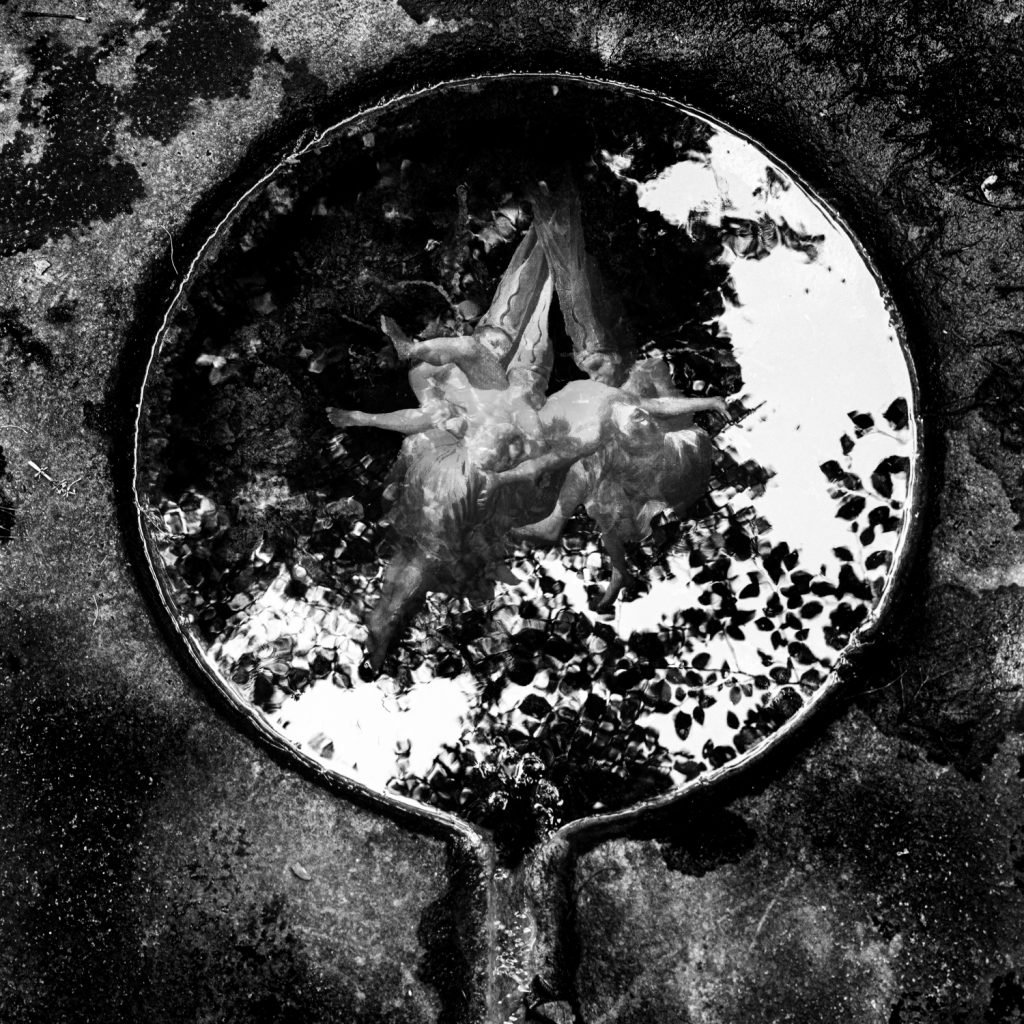 Though active and releasing music under SATARAY for a bit over 10 years, this is my first listen to she of Olympia, Washington, lately also of funerary doom outfit VOUNA, a recent and impressive addition to whatever "Cascadian metal" is identifying itself as these days. At any rate, barring a single and a split release with Zania Morgan, the Blood Trine Moon EP is the one-woman project's first output since the 2019 Nocturnum debut full-length. And thus…
'Astara' flows gentle at its start and keeps interest even though a good bit of this ambient sort of work reveals itself to be background music early on. Vocals slowly rise to the surface after 4+ minutes, harsh whispers intonate, and already I'm intrigued by the lushness, the fullness of the soundscape crafted here. More menacing than melodious, 'The Lake' conjures aural impressions of sinking, a slow and willing final descent into waterborne slumber. Maybe not so much "willing" as a resignation to fate, yet possibly a dark baptism of sorts from which one emerges clean and pure.
Immediately oppressive, 'Fecundi' blooms, visions of the climax from the film The Girl With All The Gifts come to mind, multilayered voices creating an acolyte choir and – though the shortest expression here – the high point of this release.
Closing with the creepy 'Hexennacht', SATARAY has, with Blood Trine Moon, piqued my interest. I'd like to hear more of the "harsh industrial" elements mentioned in the bio, but maybe those are found within the previous full-length. May just need to delve further, and I'm okay with that.
Review By: Lord Randall
SATARAY
Blood Trine Moon [EP]
Scry Recordings
3 / 6