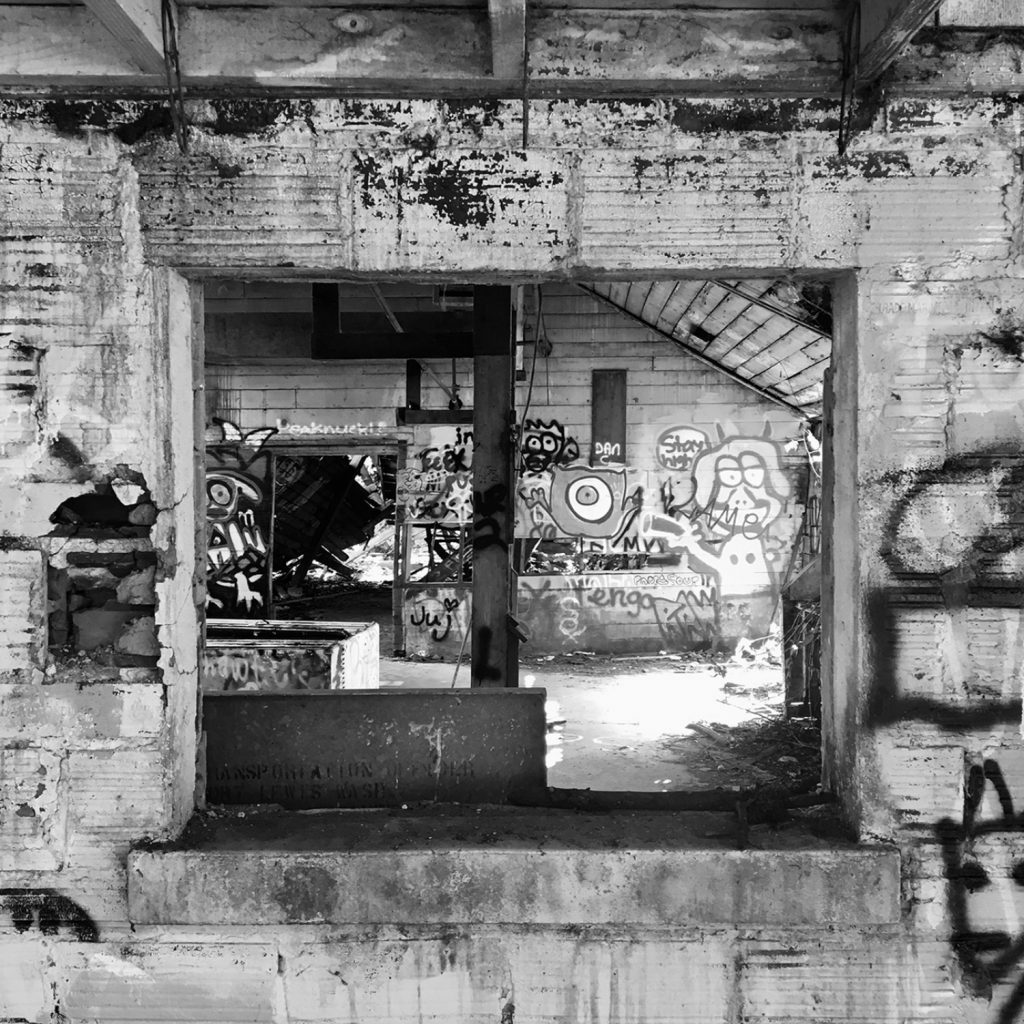 Unease. Trepidation. And yet, an anticipation that anything not only could but should happen in the catacombs created beneath the cassette manipulation of Insanity Mirror's opening 'Can't See It Now'. NOISEPOETNOBODY has been at it for the far side of a decade and a half, creating what amounts to field recordings, manipulating sonic collages, and surrounding, well, ambience of all contrivances to craft what he does, as evidenced in 'Bright Light Box', where your ears – on the right system, and in the right headspace – can positively hear the shimmering form before you rotating in the air, waxing and waning. Close your eyes, it's there.
'Look At This View' dials into what could be an ancient ham radio, blips, static and disembodied (possibly?) voices reach out in turn, a dialogue with the subconscious, tendrils curling slowly, seductive, weaving. Disjointed, 'You Other Image' is more percussive in execution than anything else to be found within, reminiscence to be found of early industrial wanderings, before anyone knew exactly what to call what should've been obvious from the start.
'Ugly Bent Reflection' doesn't lurk, doesn't hide, malevolent in the shadows, but is the abyss that looks back from eyes through glass, which is but sand at its heart. It gazes, confrontational, then turns to depart, no answer given, leaving 'Zero Focus Angle' behind, as we experience that feeling of anticipation, as before, but more a dread.
Still and all, Insanity Mirror is an album that will blossom with repeated listens, new scents breathed in, new aromas each time. And that's creativity's flag unfurled, and proudly waving. I wouldn't recommend this for driving music no matter the time of day, but strangely, it's clearing my mind from the mundane of the hours prior, and for that, it's a success.
Review By: Lord Randall
NOISEPOETNOBODY
Insanity Mirror
Scry Recordings
3.5 / 6