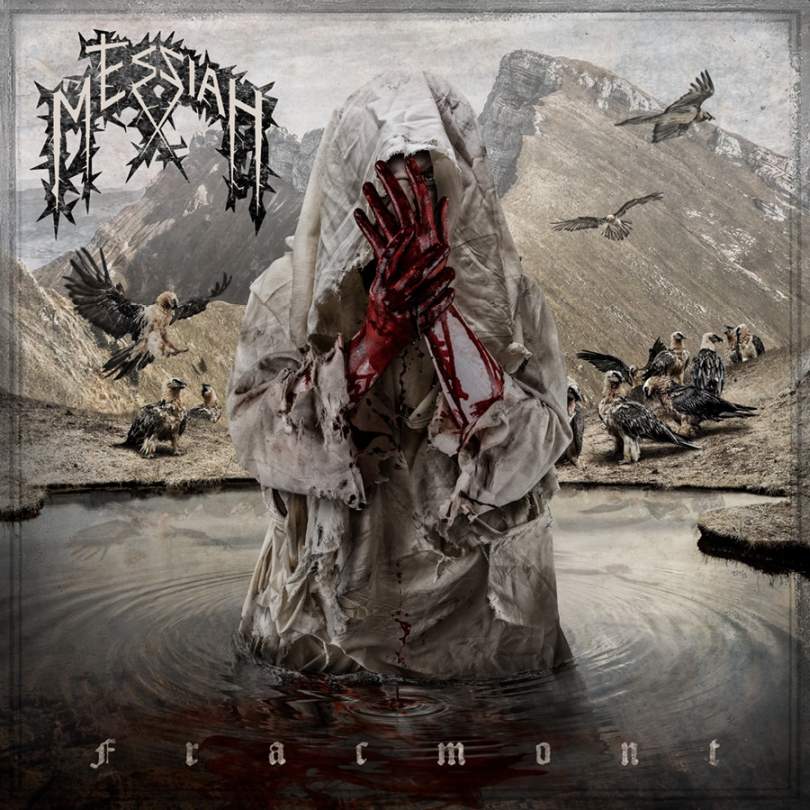 The return of Switzerland's MESSIAH is welcome indeed. Coming from the same fertile scene that birthed CELTIC FROST and CORONER, they were an '80s band that almost reached those same heights. They had their own unique sound that had some relation to both those seminal acts without falling into worship or mimicry. But that was then…this is now. Is Fracmont a comeback that lives up to its promise?
You will certainly find similarities to MESSIAH's classic sound here, but they've added some new tricks as well. I call the style on Fracmont "elegant primitivism". The riffs are thick, heavy and straightforward, but mixed with sophisticated touches as well.
'Sanctus Primitivus' starts the album with almost flamenco-like acoustic guitar, Latin singing and a somber feel. Then the title track, named after an ancient Swiss mountain, kicks in. This is the longest song on the album, almost ten minutes long, which is also something new for MESSIAH and the song has a lot of changes but is generally based around a surging, chugging riff. I detect a kind of resemblance to PESTILENCE, mostly due to the extreme vocals of Andy Kaina, which resemble Patrick Mameli's phlegmmy tones.
The album ranges from short, straightforward powerbombs like 'Singularity' and 'Miracle Far Beyond Disaster' to longer and more varied tunes like 'Children Of Faith' and 'Urbi et Orbi'. Through it all, the songs are remarkably smooth and effortless in how they thunder forward.
I suspect some old time fans might feel that Fracmont is a bit too polished compared to older MESSIAH classics like Extreme Cold Weather. I wouldn't argue that point too strongly, but this record is for sure the return of the MESSIAH we remember. Much like their countrymen CELTIC FROST and CORONER, they are not content to keep regurgitating the same tunes over and over.
Review By: Dr. Abner Mality
MESSIAH
Fracmont
High Roller Records
4.5 / 6