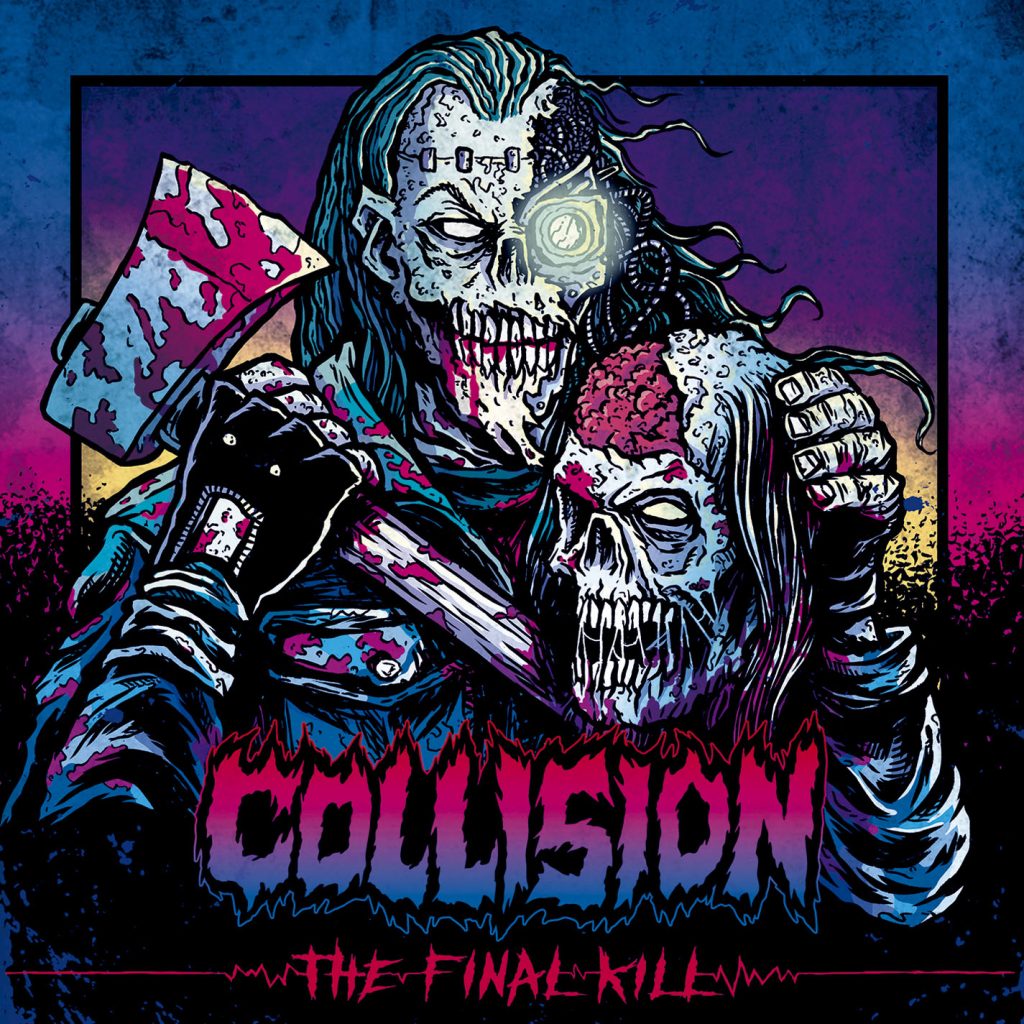 15 releases in 20 years ain't that bad of a run for a band of any sort, and while a good many of those were of the Split/EP variety, there's no doubt the Dutch killing machine that will be remembered as COLLISION ate, drank, and shat grind.
The Final Kill is to be the quintet's swan song, if the press releases are to be believed, but at the end of this 15-minute (17+ minutes on album due to the vinyl-only cover of S.O.D.'s 'Kill Yourself') blastfest, you're left with the feeling that COLLISION wasn't planning on going out with anything less than the energy of an A-Bomb. 'Sweet Vermin' is unhinged, but still manages to bask in the rollicking, roiling mayhem for which the band's known.
There's something to be said for a grind band keeping the same lineup – sans one member change in 2005 – for this long of a career, and it's abundant that the musical portion of the band knows each other's strengths, and are playing to them unashamedly. The Wagemans/Hylkema vocal duo (how many times do you get to say that in a review?!) spews in 'Shattered Glass And Severed Heads', but is equally prepped to give 'Engine Of Extermination' the punked-up urgency it demands.
'Frozen In Terror' is my pick of the party here, the shortest shot here at just shy of 1:30 playing time, but the better for it, and closer 'Savage Executioner' climaxes in a blood orgy of slashing guitar, pummeling rhythm and esophagi-rending vocals, sending COLLISION into the history books.
If it's true that all things must end, The Final Kill is less a sentimental wave goodbye and more a streetfight, all parties too exhausted at the end to do anything but go home, nurse their wounds and try to remember what happened through the hangover haze of the next morning.
Review By: Lord Randall
COLLISION
The Final Kill
Hammerheart Records
4 / 6