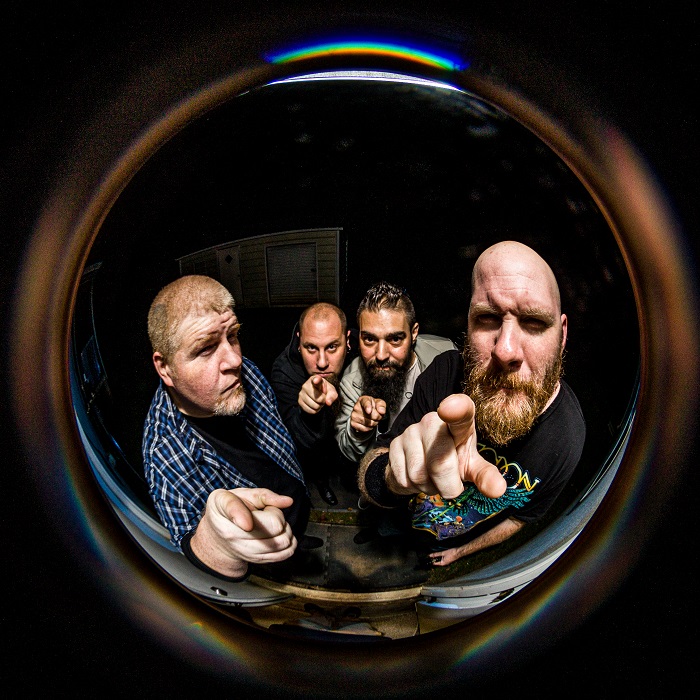 North Carolina heavy rockers HOLYROLLER are now streaming the entirety of their new album Swimming Witches.
Listen at THIS LOCATION
Brewing in the smoke-filled basements and dive bars of the North Carolina punk and metal scene, HOLYROLLER emerged in 2019 recently signing to Black Doomba Records for the release of their first full-length. Following their 2020 self-titled EP, the dynamic outfit have honed their live show with countless regional gigs in the south-eastern States of the USA. Swimming Witches sees HOLYROLLER's sound evolving, infusing influences including the likes of RED FANG, ELDER, and MASTODON with unrelenting energy. Explosive riffs see 'Atheist Prayer' kick off the album with a fiery impact. It's an edgy track unleashing a spellbinding spirit. The band showcase a darker side through shrieking vocals, marching drums and heavy tones in 'Earthdweller', along with powerful emotion and harmonies in 'With Time'.
HOLYROLLER bring bewitching song writing to life through powerful performance and production. Manifesting a magnetic quality through memorable chorus hooks and monstrous guitars, each track on Swimming Witches unveils the charismatic nature of HOLYROLLER.
HOLYROLLER is:
Adam Cody – rhythm guitar & vocals
Jay Ovittore – drums & gang vocals
Jim Mayberry – lead guitar & backing vocals
Jason Kincaid – bass guitar & backing vocals