Watch 'Sulphur & Starlight' HERE…
Ryanne van Dorst about the track: "It is a song about dualism. The reflection and the reflected, two sides of the same mirror. What is left of one Self in the eye of the Other and vice versa? It is the opening track of Summerland, and makes a great starting point for the journey through the album's theme."
Founded in 2015 in Rotterdam, the Netherlands, with a name derived from the Dutch word for "wandering," dark rockers DOOL embarked on an ongoing spiritual and musical journey that took them far within a short amount of time on the strength of just one album. However, hearing the sophomore Summerland, you can't help but think its successful predecessor (ranked #13 among the "Best 100 Albums Of The New Millennium" by German magazine Rock Hard) was just a warm-up.
"Our debut Here Now, There Then was a big experiment because we could not foresee at all how the band would sound," reveals singer, guitarist and overall powerhouse Ryanne van Dorst. "I took the skeletons of songs I had written to the other members, and we just started to jam, seeing what would happen. That was what we recorded, but we only found our own style while playing gigs during the last few years. The material kept growing on stage, so on the Love Like Blood EP, you could already hear that we had become more confident."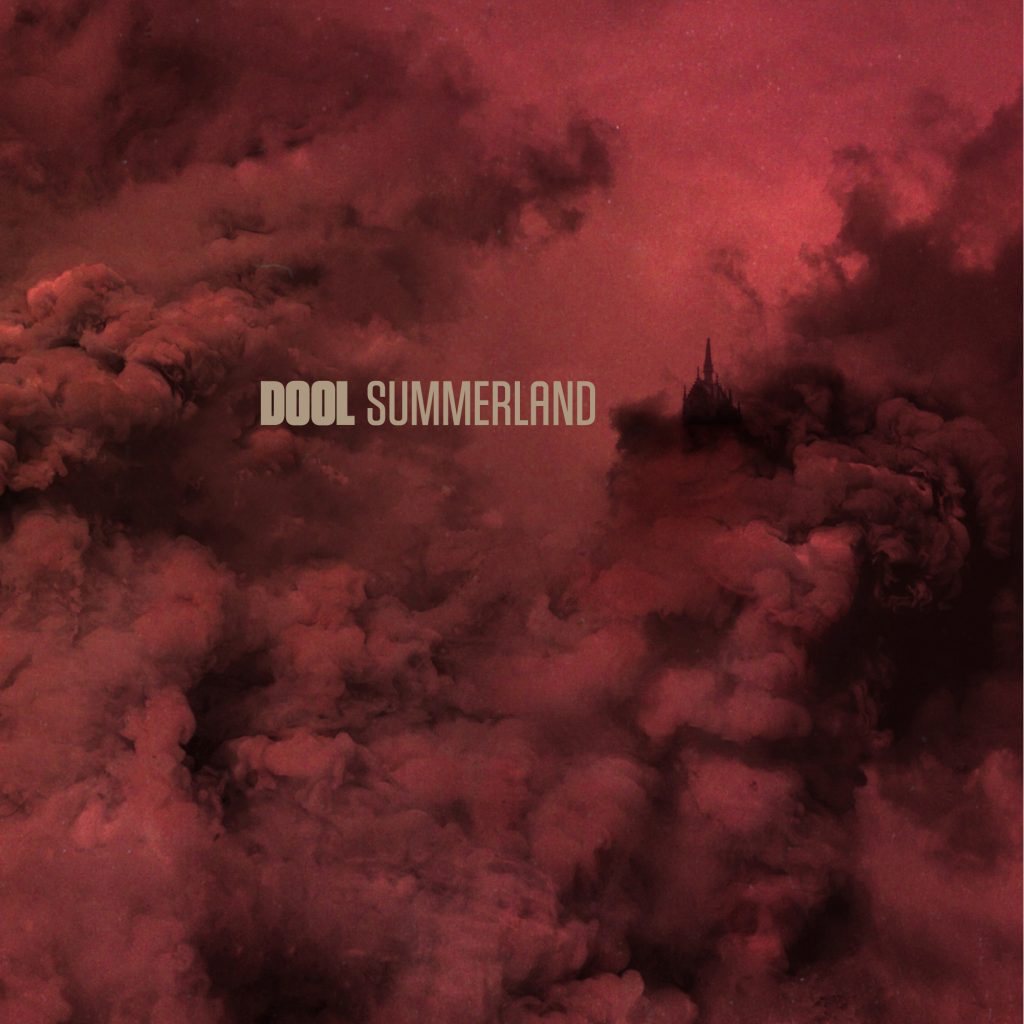 Summerland encapsulates the meaning behind the quintet's monicker. Expansive and more varied on all fronts, it represents the constant evolution that goes along with the soul's quest for ascension, resulting in a bedazzling mix of classic and post rock, Middle Eastern flourishes, psychedelia and metal. Each track displays its own identity within a loose thematic frame as summarized in the climactic title track: the struggle to find a place in this world, reaching some ultimate state mind, ecstatic pleasure and reincarnation, also inspired by Richard Matheson's novel What Dreams May Come as a modern take on Dante's cycles of hell.
"The term 'summerland' comes from paganism and refers to heaven, nirvana or whatever else you'd like to call it," the lyricist explains. "Since I usually write from experience and about what keeps me awake at night, I was asking myself what makes me happy on this existential plane and how the ideal afterlife would look like. This became a recurring motif throughout the lyrics in the shapes of sex, magic, psychedelics and many other means to invoke this 'summerland' in the here and now."
The group recorded Summerland at DAFT Studios in Malmédy, Belgium, and Studio Cobra in Stockholm, Sweden, with Martin Ehrencrona (Tribulation, In Solitude). Mix and mastering were handled by Cult Of Luna's drummer Magnus Lindberg in Redmount Studio Stockholm. As guests, DOOL invited Per Wiberg (Opeth, Spiritual Beggars, Candlemass) on Hammond organ, backing vocalist Farida Lemouchi (The Devil's Blood) and Okoi Jones (Bölzer), who contributed spoken words to 'The Well's Run Dry'.
After taking Europe by storm, DOOL keep following their path to world domination with seven-mile boots, doing what they do best – devastating venues with their energetic performance, which, as Ryanne promises, "will look a bit bigger in every respect …"
Summerland is available as Digipak CD, 2CD hardcover book with expanded artwork and two bonus tracks, gatefold 2LP and box set.
Pre-Order Available HERE
DOOL Online:
Official Site
Facebook