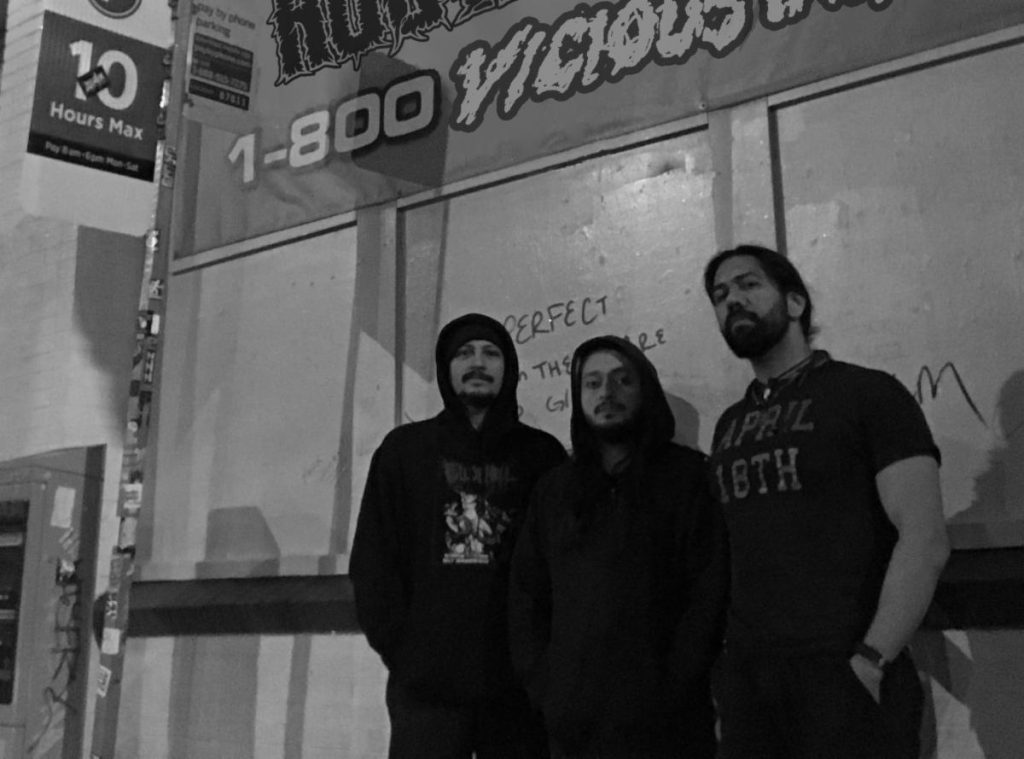 Experimental Death/Grind Trio Rat King will release new album Vicious Inhumanity January 17 on Within The Mind Records. Check out the official video for album track 'Borratanico' below.
Watch 'Borrantanico' (Official Video) HERE
Vicious Inhumanity, the follow-up to 2016's Garbage Island, sees the band moving away from the Experimental Sludge sound of their previous work into a chaotic realm of Death and Grind Experimentation.
Vicious Inhumanity will be available on CD, Cassette, and Digital formats.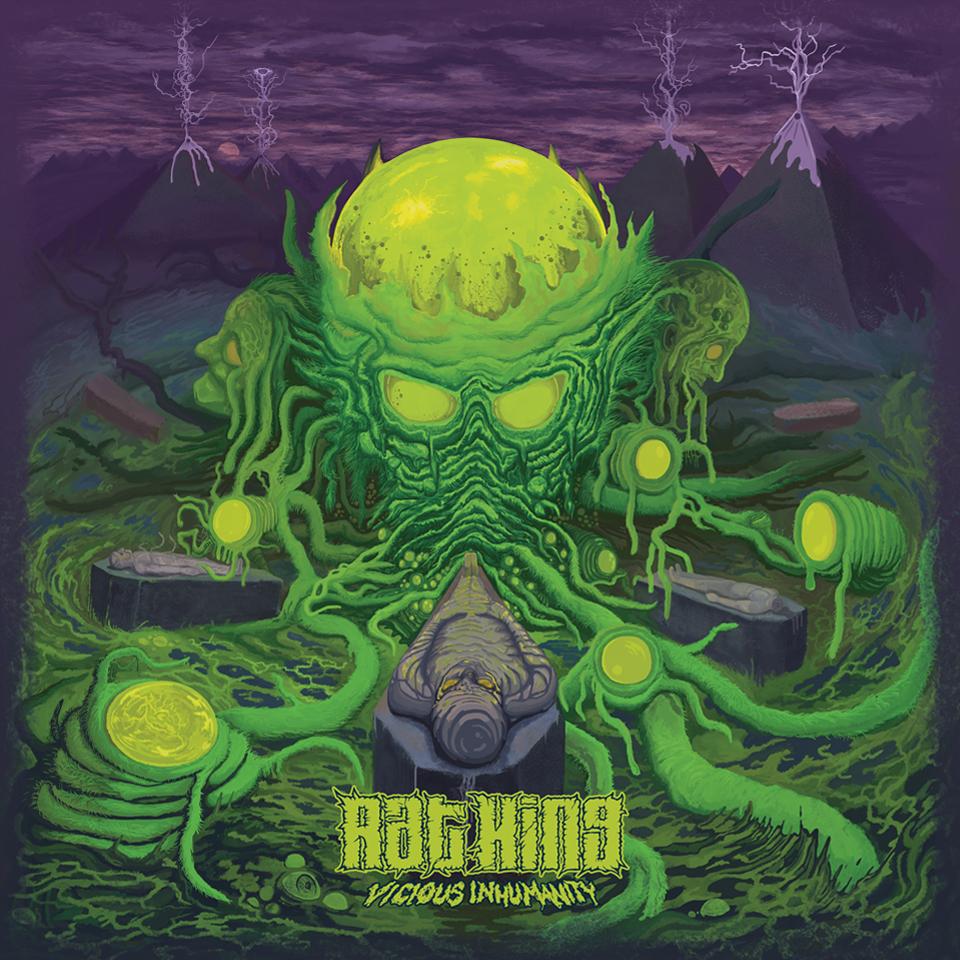 Album Credits:
Recorded by Tad Doyle at Witch Ape Studio – Seattle, WA.
Mixed and Mastered by Ryan Butler (Exhumed, Landmine Marathon) at Arcane Digital Recording – Chandler, AZ.
Artwork by Daniel Racines @Rateroart.
Rat King is:
Ricardo Racines (Guitars, Vocals)
Daniel Racines (Bass, Vocals)
Carlos Delgado (Drums)
Formed in 2014, Rat King has released an EP, 1564 (2014), Split 7" Rat King /Warhead (2015) and full-length album Garbage Island (2016).