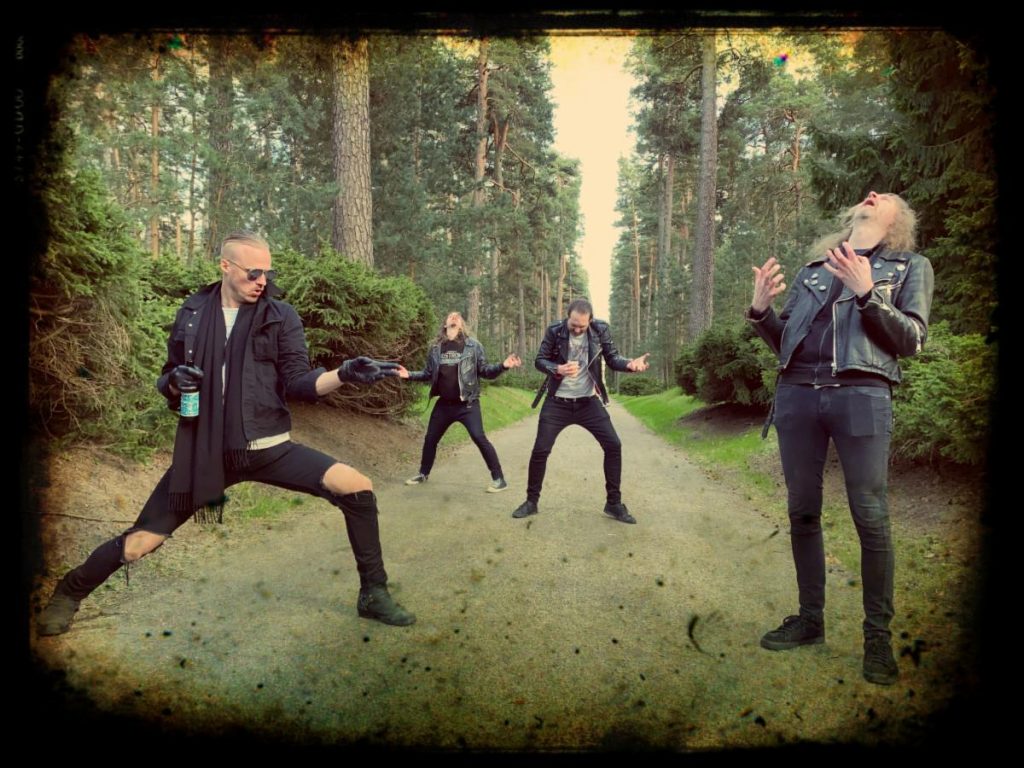 Stockholm (SE) – Soulseller Records has released the official video for 'Sewer Rain', the third single from forthcoming REPUKED album Dawn Of Reintoxication. The single is now available on all major digital platforms, including Spotify.
After seven long years since their last full-length release, the Autopsy-worshipping slackers of REPUKED will release new album Dawn Of Reintoxication October 9 on Soulseller Records.
The material on Dawn Of Reintoxication is still nasty and disgusting Death Metal, but with an extremely meatier sound and much heavier production than can be found on their earlier recordings. Finally finishing up the writing process for this 3rd album at the end of 2019, Stockholm's Wing Studios (run by the renowned producer Sverker Widgren) was booked for recording sessions in March 2020.
Three tours of Europe and lots of live gigging during these years has formed the band into a much tighter unit. Dawn Of Reintoxication is 12 songs, including an instrumental, of total perversity and classic fucking Death Metal! Wrapping up this nice piece of turd is a front cover made by Necromaniac Artworks, with additional art by Joe Ravager and Baztart Artworks.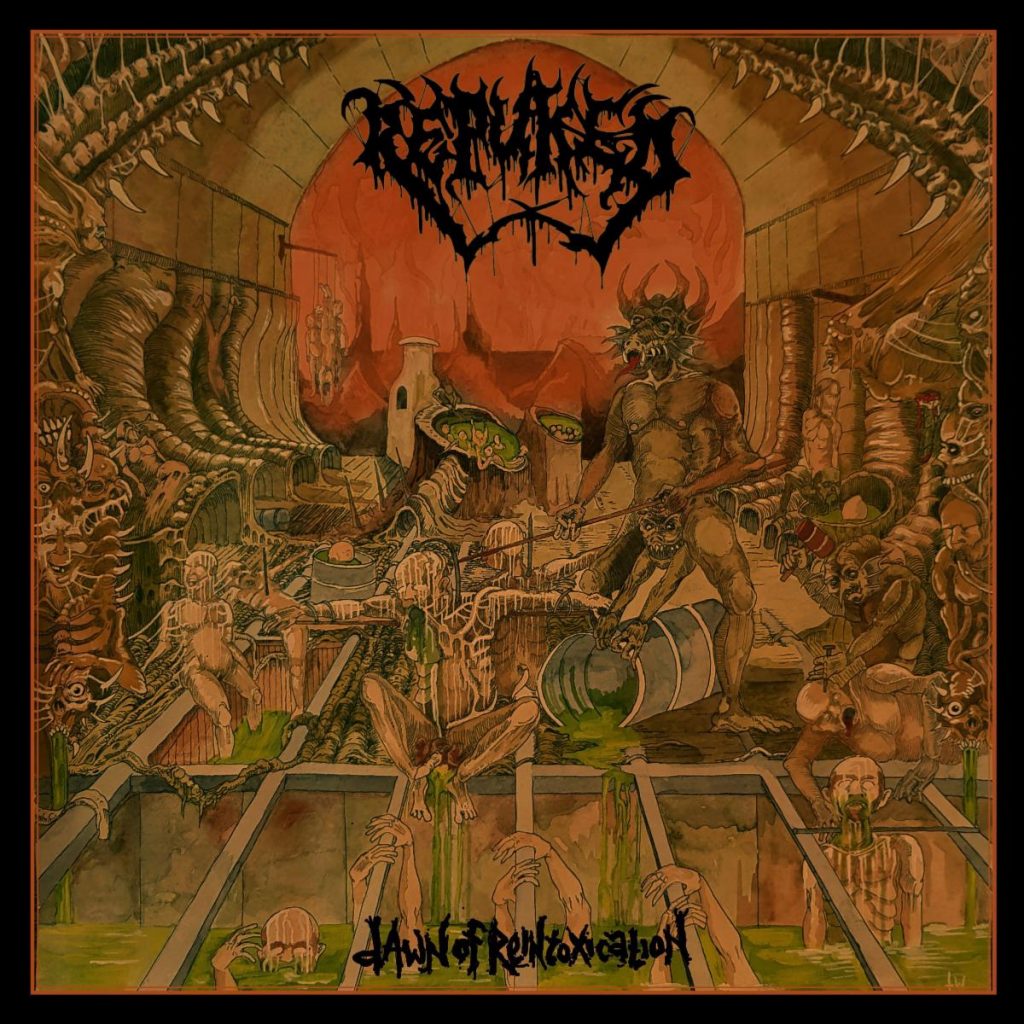 Track Listing:
Livers Bleed
Fucking Your Fucking Corpse
Kick Fuck
Retribution From Behind
Global Burning
Dawn Of Reintoxication
Repulsive Erected And Anally Infected
Excursion Through Perversity
Morbid Obsessions
Album Credits:
Recorded, mix, mastered in March/April 2020 at Wing Studios
Produced by Sverker Widgren and Repuked.
Front cover: Necromaniac Artworks
Additional art: Joe Ravager
Additional art: Baztart Artworks
Layout: Nicke Nopants
Line-up:
Rob The Slob – Vocals & Bass
Nicke Nopants – Guitar & Vocals
Rich Hard – Guitar & Vocals
Max Calamares – Drums
REPUKED Online:
Facebook