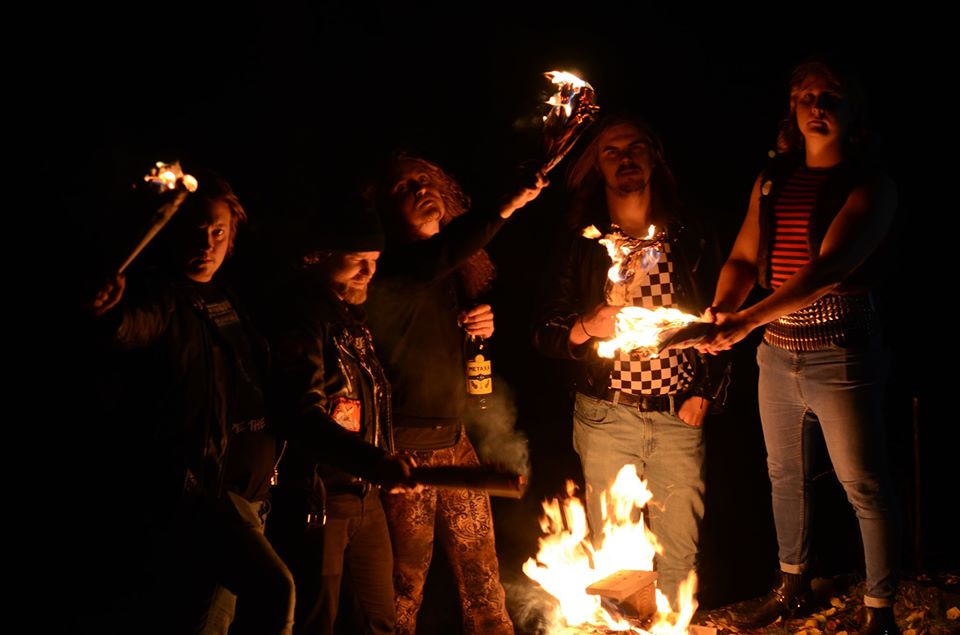 Gates Of Hell Records will release the two-song EP Victims Of The Night/Drifting Away from upstart Finnish Metallers ORPHAN DEVIL on 7″ vinyl format on February 21. The EP showcases a deft blend of classic metal with a dose of speed. Formed in 2016, ORPHAN DEVIL is prepared to emerge from the Finnish metal underground with a pair of songs that showcase their unique influences and stellar songwriting.
The self-released digital version released is available to stream HERE
Named after a 1982 single from the obscure Swedish band Shakespeare, ORPHAN DEVIL was formed in 2016 by a group of old Finnish friends who shared the same interest in music. Once vocalist Perttu joined earlier in 2019, ORPHAN DEVIL's lineup was officially complete, and the band quickly got to work on some existing ideas, hammering out the two-song Victims Of The Night/Drifting Away EP, which will be formally released by Gates Of Hell Records.
While ORPHAN DEVIL is a classic metal band at heart, their influences reveal something deeper. Continuing the thread of taking influences from their neighbors to the northwest, ORPHAN DEVIL has culled from their vast library of vintage Swedish metal bands for their sound. (It's also worth pointing out that none of the members of ORPHAN DEVIL would have picked up an instrument without Iron Maiden.) But, this slight punk influence and melancholy coming from Sweden has worked its way into both 'Victims Of The Night' and 'Drifting Away' two songs that were put together by the guitar tandem of Sakke and Kristo, with the latter handling the lyrics that touch upon themes of life and death with a glimpse of hope.
ORPHAN DEVIL's method of completing their songs harkens back to the old-school as well: Once Sakke and Kristo have worked out the riffs and lyrics, the rest of the band (which includes bassist Sampo and drummer Late), add their ideas.
Designed to whet the appetite of the metal scene, Victims Of The Night/Drifting Away hones in on ORPHAN DEVIL's very simple philosophy: Have something to say with your music. Don't just copy already existing bands. Be creative and find your own thing. Truer words have not been spoken.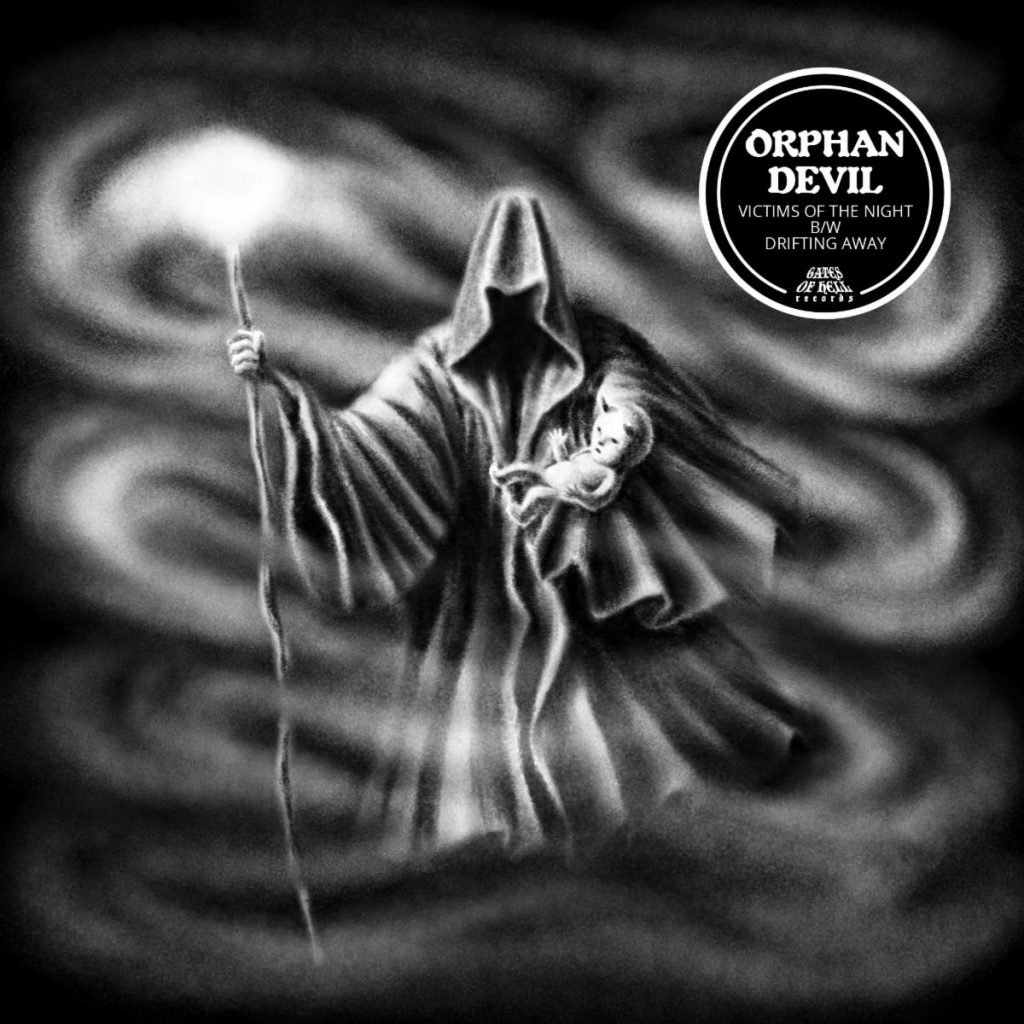 Track List:
Side A – Victims Of The Night
Side B – Drifting Away