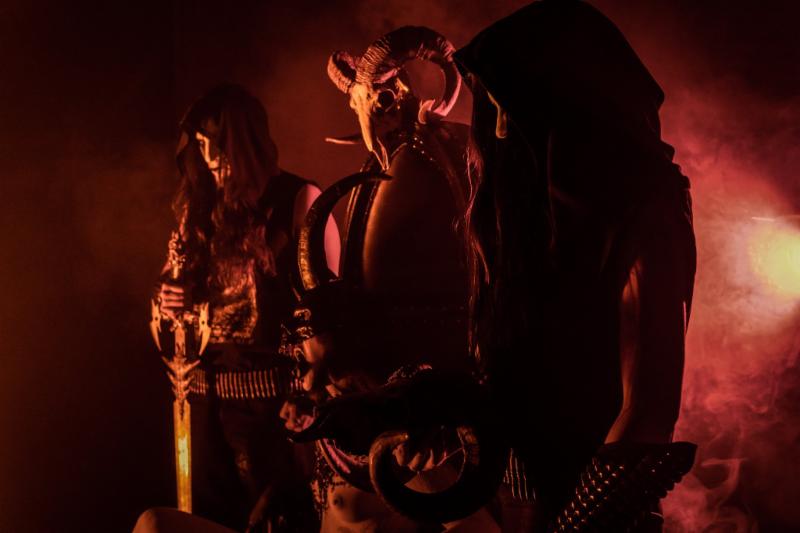 Los Angeles-based black metal duo CULTUS PROFANO recently unveiled the official new video for 'Under The Infernal Reign, Op. 10'. The diabolical hymn comes by way of the band's debut album, Sacramentum Obscurus, released in 2018 via Debemur Morti Productions.
View the clip at THIS LOCATION
Sacramentum Obscurus is available on CD, vinyl, and digital formats. For physical orders in North America, go to THIS LOCATION
And in Europe go HERE
For the digital edition go to THIS LOCATION where the record can be streamed in full.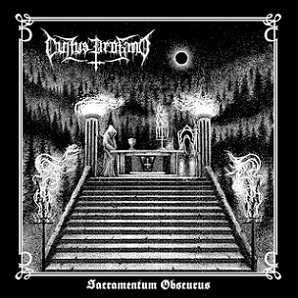 Hailing from Los Angeles, California, CULTUS PROFANO is a black metal duo founded by Advorsus and Strzyga in 2016. Together they conjure a pure form of blasphemy that evokes hatred and darkness. The impious vision of CULTUS PROFANO is to fulfill a sacrilegious oath in the form of unholy compositions. Debut full-length Sacramentum Obscurus was unleashed upon the masses last year. Its nine profane offerings have since cast a shadow over the Earth and continues to spread the plague of evil.
"…black metal at its bleakest, most oppressive, and most 'occult' in terms of being evocative of the forbidden, hidden and unspeakable." — The Sludge Lord
"This black metal horde wants to tear you to shreds with their razor-sharp riffs and then feed you to the wolves with their sadistic vocals." — Cvlt Nation
"Sinister and nocturnal, grandiose and timeless, Sacramentum Obscurus is a masterful ode to the purest form of black metal." — Echoes And Dust
"CULTUS PROFANO fuel their creations with loathing and abhorrence, seemingly guided by visions of fire and plague, and of the ascendancy of evil and the triumph of sin." — No Clean Singing
CULTUS PROFANO Online:
Facebook