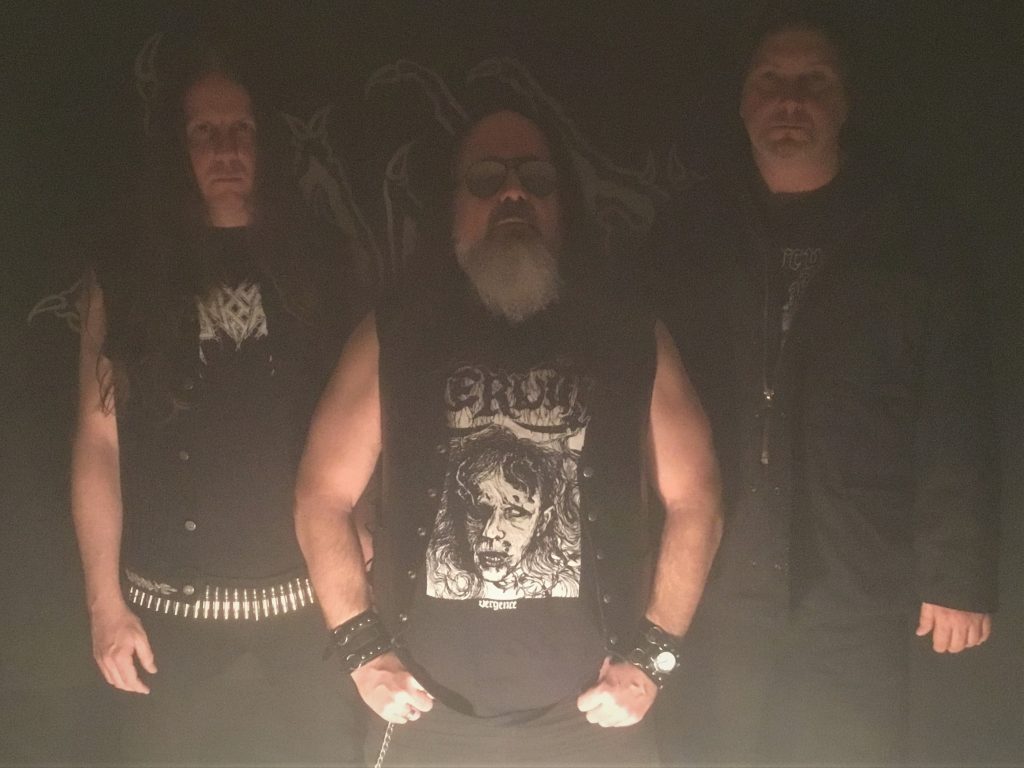 Hells Headbangers announces December 27th as the international release date for CIANIDE's highly anticipated new mini-album, Unhumanized, on CD, 12″ vinyl, and cassette tape formats.
One of the cultest names in American death metal, CIANIDE have stuck to their guns for over 30 years now, patiently building a canon that's unrivaled in its consistency and trend-free philosophy. Theirs is a Metal of Death that's simple, straightforward, and effectively primitive: blunt-force trauma informed by Hellhammer and Chicago forebears DeathStrike, but with a sewer-dredging atmosphere all its own.
CIANIDE's rich discography reads like a study in unselfconsciousness: one could say the power-trio are strategic in how sparingly they release longer-form records, but they simply release records when they're ready, prizing quality over quantity. And indeed, the five-song/26-minute Unhumanized is a gutbusting bounty of QUALITY. CIANIDE's first non-split recording since the massively acclaimed Gods Of Death LP in 2011 courtesy of Hells Headbangers, Unhumanized proves that the power-trio are hungrier and more energetic than ever. No great changes in their signature sound here – just time-honored traditions like Death, headbanging gallops, and immediately memorable songwriting. If anything, the production on Unhumanized is among their clearest yet, but simply adds to how utterly CRUSHING that CIANIDE signature is.
Death, doom, destruction: 31 years strong, CIANIDE have become Unhumanized! Get unhumanized by the previously revealed track 'Serpent's Wake' HERE, at Hells Headbangers' Bandcamp, where all three formats can be preordered. Cover and tracklisting are as follows: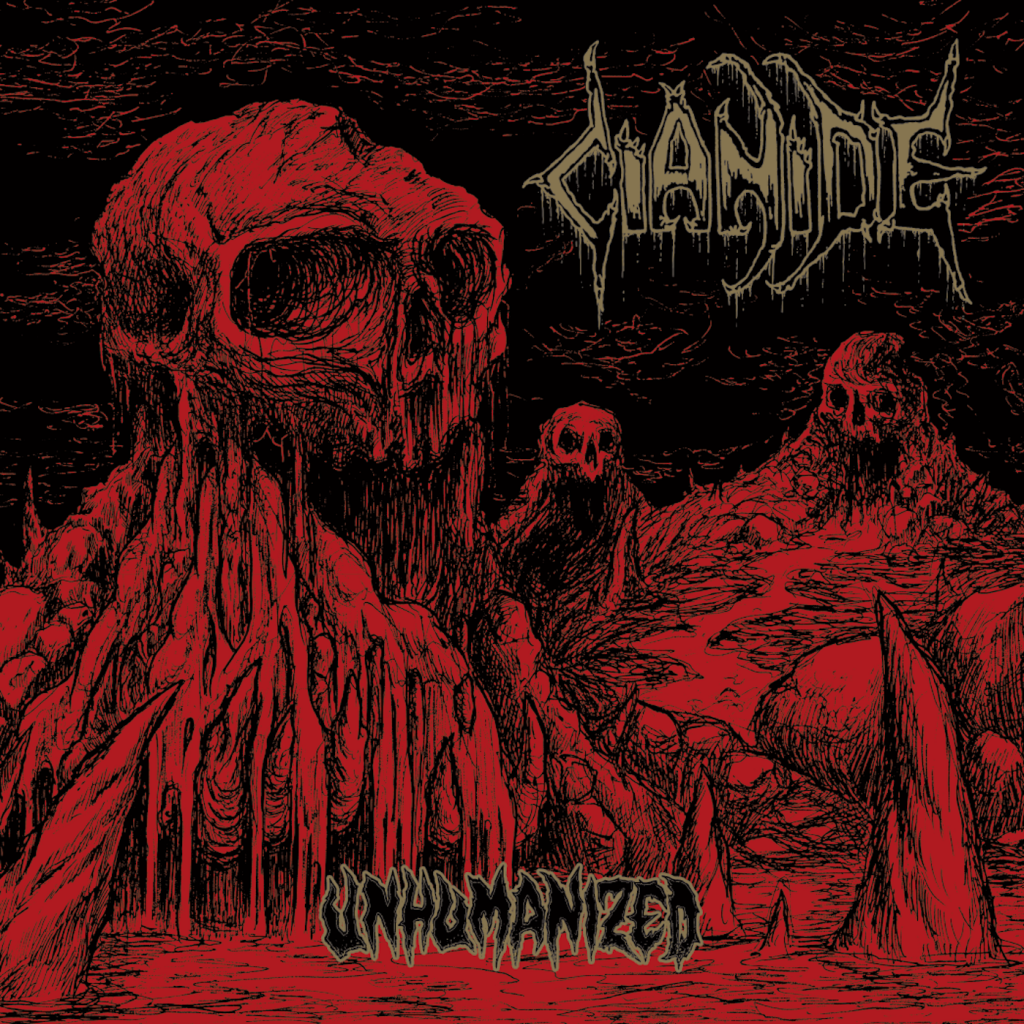 Tracklisting for CIANIDE's Unhumanized:
Serpent's Wake
Unhumanized
Weapon Of Curse
Traitors
Shadow Of The Claw
CIANIDE Online:
Bandcamp