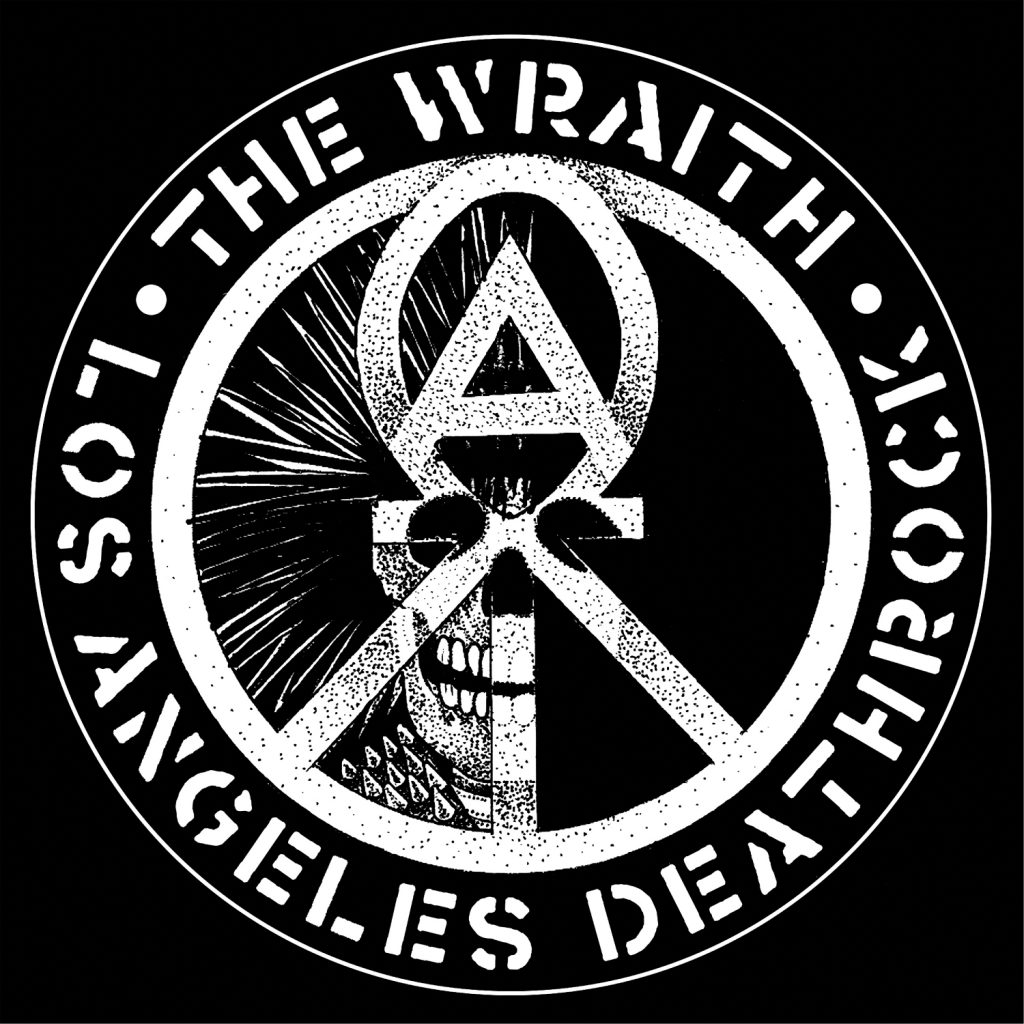 With its longest song just a shade over the 4-minute mark, THE WRAITH's debut full-length reveals the quartet as a band that doesn't waste time with pleasantries or overlong introductions. First impressions are everything these days, and 'Ballad Of Aeon' rocks with the fervor of early LORDS OF THE NEW CHURCH, yet the hack 'n' slash guitars of late '80s Hussey/Hinkler MISSION UK, bands that sound about as disparate as two could within their chosen subgenre.

It works here, though, a sign of good things to come, we hope. 'Prevail' falters in the verses, a bit too akin to the aforementioned track, but more than picks up the minimal slack during the incendiary chorus, vocalist Davey Bates adding a bit of SAMHAIN "wooah-oh" to his delivery, though not succumbing to pastiche or mimicry in the process.
All pulse and throb, 'Of The Earth' is memorable at the start, easing off on the tension and turmoil, and would even seemingly be more at home drenched in washes of keyboards than guitars, possibly something for THE WRAITH to consider employing once in awhile if for no other reason than to add another dimension to a sound that's almost always (forbears not excluded) run the risk of becoming paint-by-numbers – even if the all paint is black and the numbers are all 666.
And lo, and behold, 'Piano Interlude' – fuck me for not reading the tracklist before, right? – arrives, giving me just what I'd desired, leading us by manacled wrist into 'Devil's Serenade'. A bit of an American Old West twang flavors the music of 'I Expire', summoning ghosts of FIELDS OF THE NEPHILIM's Dawnrazor, and closer 'Cannot Die' just screams to be played during the end credits of the sure-to-come Lost Boys remake.
In all, I'd like to hear a bit more difference over Gloom Ballet as a whole, maybe a creepy crawly ballad, or some obscure '50s/'60s cover. As it is, though, THE WRAITH has delivered a solid first outing, and I'm looking forward to what's to come.
Review By: Lord Randall
THE WRAITH
Gloom Ballet
Southern Lord
4 / 6