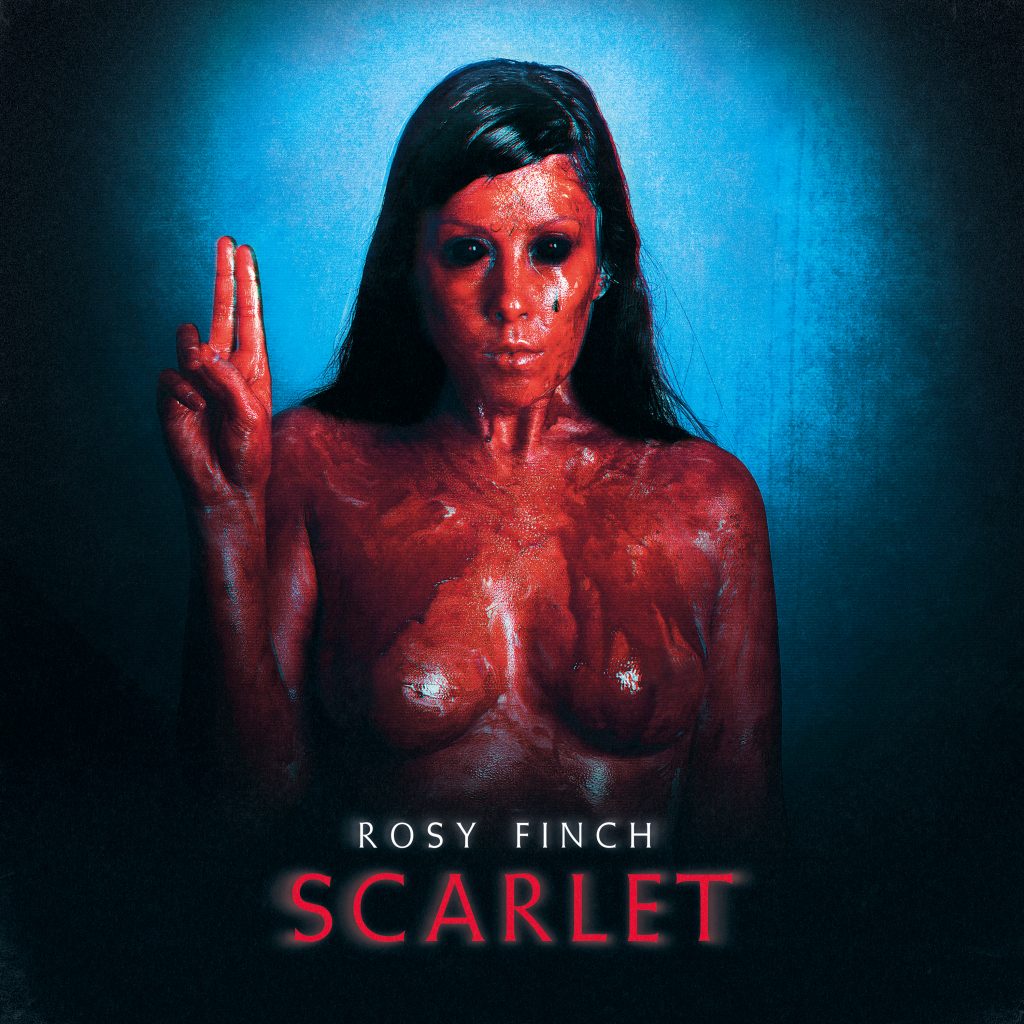 I wasn't quite sure what to expect from ROSY FINCH, as not only has Spain never revealed itself as a hotbed of anything remotely sludge-related, but that I always brace myself for disappointment when a band uses the "s" word but fails to deliver.
While technically the band's third release, we might as well call Scarlet a debut, because when a trio changes out 2/3 of its lineup, it can hardly be called the same band, right? With each song named after a shade of red, the album should be looked at as a singular piece of art, but not "conceptual" in the sense of a linear storyline. 'Oxblood' leads the way, MELVINS-like rumble-riff quickly evolving into RABIES CASTE ferocity, and I'm on board thus far.

I'll admit to having my reservations about a female singer in a sludge-ish act, but founding guitarist/vocalist Mirela Porto subdues my doubts soon enough, not being afraid to add a bit of slinky sultriness to what would otherwise be a maelstrom of testosterone, given the storm being kicked up by the new rhythm section.
Moments of UNSANE-ity arise in 'Vermillion', but as interpreted by NIRVANA, and I say without one iota of irony that ROSY FINCH pulls the blend off admirably, while 'Amaranto' spot-welds hesher butt-rock to blues/boogie, exploding into a SOFY MAJOR-fueled frenzy at the end.
'Alizarina' keeps the overdrive vibe vibin', a bit of ORANGE GOBLIN in the tank to see us 'round the third turn and to the finish line. There's a hefty latter-day grunge sensibility throughout the album, even THE BREEDERS getting a nod in the mixture of heavy and ethereal found within 'Dark Cherry'.
In all, Scarlet isn't a sludge album in the true sense, not by any stretch. What it reveals itself to be, however, is maybe something more. If it's this or the dune-buggy desert rock foisted upon us as "stoner" these days, gimme ROSY FINCH every time.
Review By: Lord Randall
ROSY FINCH
Scarlet
Independent
3.5 / 6