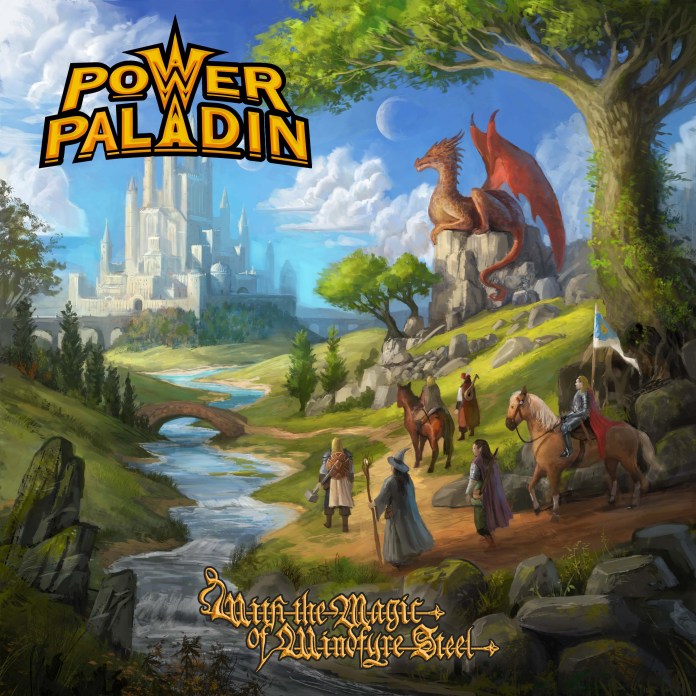 Sometimes you just know. And with even a cursory glance at the cover art for With The Magic Of Windfyre Steel, it's crystal clear what Iceland's POWER PALADIN is here to do. Betcha there's not even a death metal riff within a mile of this shit. Takes me back to when you could look at an album cover, song titles – if you were lucky a band photo on the back of the record – and lay good odds on what you'd find inside.
POWER PALADIN gets right down to business with 'Kraven The Hunter', ghosts pre-Final Countdown EUROPE and 220 VOLT (think 'The Tower') proudly waving the banner of power/fantasy metal high, detractors be damned. I'd like a bit more crunch to the guitars, but when the Ingi/Bjarni duo is so on point, while managing to seem free-spirited all the while, it's hard to nitpick. 'Evermore' begins tender and heartfelt, and I almost wish it'd stayed as such. Not that the anthemic chorus and made-for-headbanging rhythms aren't infectious as the Omicron variant – because they are – I'd just hoped I'd get to hear what this band could do with an actual ballad is all.
The "bit more crunch" arrives with 'Way Of Kings', while 'Dark Crystal' makes no secret of inspiration, and I've got to tell you, I'm enjoying this band's debut more than the past few by DRAGONFORCE, if for no other reason than their ability to display technical chops without getting lost in the synthetics. There's still flesh and blood here, a heart that's beating strong and proud. Witness 'Creatures Of The Night' with its hokey-if-it weren't-so-honest intro, moving between AOR majesty and hard charging power metal.
Wisely saving its longest songs for last, POWER PALADIN puts a fine finish on With The Magic Of Windfyre Steel, 'Into The Forbidden Forest' inspiring me to perform my newest Power Metal Airsword Routine whilst leaping about my living room. I battled orcs. I waged against goblins. I fought valiantly The Nothing itself. And I was victorious, dammit! Which is exactly what this sort of music is all about.
Review By: Lord Randall
POWER PALADIN
With The Magic Of Windfyre Steel
Atomic Fire Records
4.5 / 6