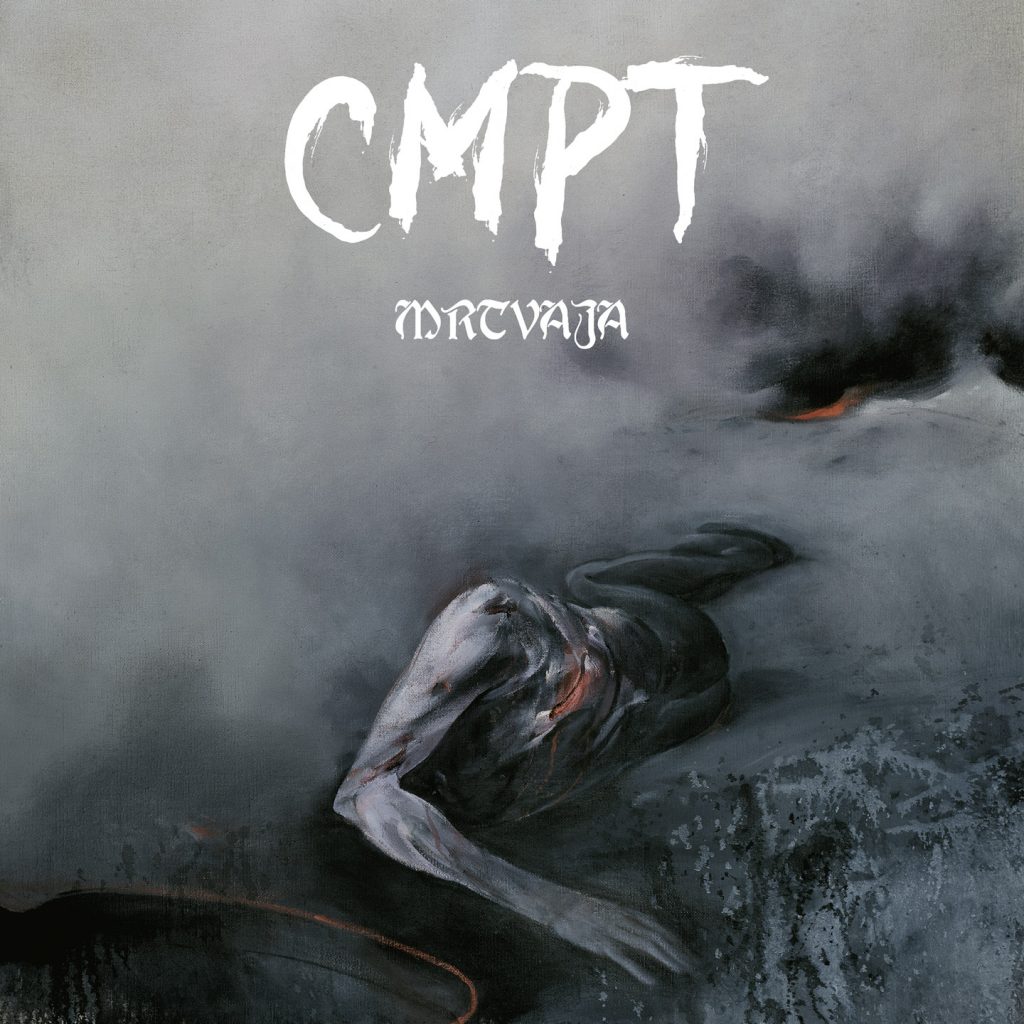 Clocking in at a goat's breath shy of 20 minutes, Balkan entity CMPT has its work cut out for it. With only two songs, almost evenly cleaving Mrtvaja in twain, not a second of space can be wasted, even one minute of aimless wandering would taint the purity I'm sure CMPT is seeking to display.
Built on indigenous ways and Slavic folklore, 'Mrtvaja Part 1' lures, hypnotic before a blazing, triumphal chaos unfolds, enfolds the listening ear, offering no chance of escape. Rhythmically impressive – and it's satisfying to hear the drumming so clear, so prevalent in the mix – guitars alternately flaying and flailing, vocally hysteric, as all true black art of this sort should be.
At around the halfway mark, we're lulled to a sense of calm, distended chords and distant moans surrounding, yet only to give the kindling time to catch fire, which it does admirably. There's a corporeal sense to the proceedings, a physicality that has no room for ego, nor honor, nor dishonor. It simply is, and exists independent of human form or ability to be given name.
'Mrtvaga Part 2' howls, cavernous in tone, echoing long-thought-dead times and faiths, still thriving in the subterranean tomb, in the dark and murky forests of night, in the foggy mountains, windswept.
While the area of the Balkans may not be clearly identified in a geographic sense, CMPT has, with Mrtvaga, become a vessel, capturing the spirit of the land, and pouring it out as water, as blood, as tradition. This is what happens when the work is paramount, and the ego is left to perish.
Review By: Lord Randall
CMPT
Mrtvaga [EP]
Osmose Productions
4 / 6