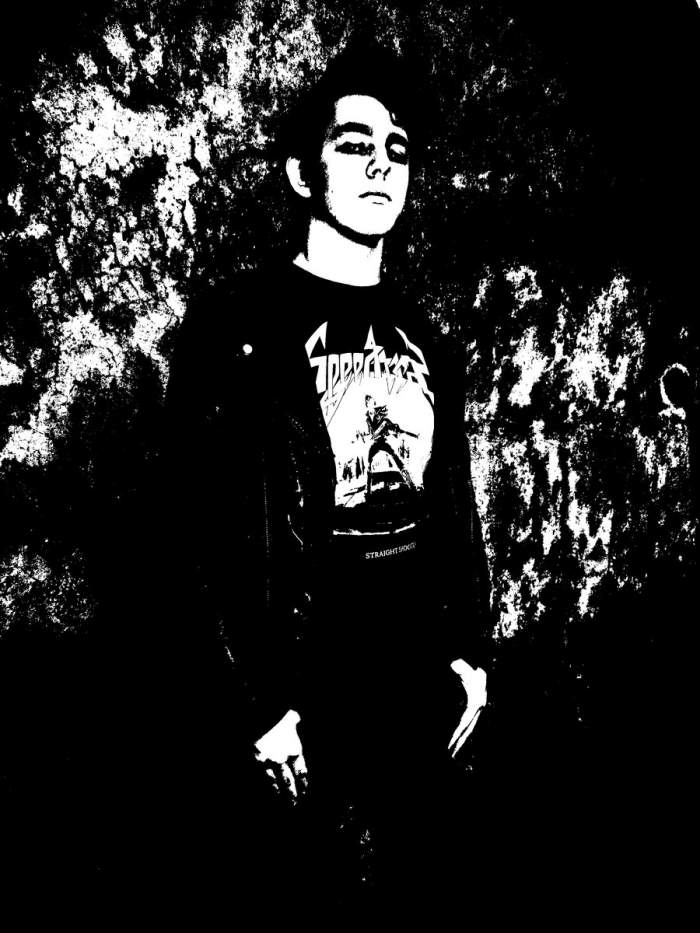 Having recently announced their signing to Peaceville Records, HELLRIPPER have revealed details and the cover artwork of their upcoming new studio album The Affair Of The Poisons scheduled for release on 9th October 2020.
HELLRIPPER, aka James McBain, based in the Scottish Highlands, says of their forthcoming epic "The Affair Of The Poisons contains the mixture of thrash/black/speed metal and punk that HELLRIPPER has become known for, but this time I feel that the end result is more cohesive. Some of the tracks are more straight-forward while others contain some twists and parts that are new to the HELLRIPPER sound. As always, the whole writing and recording process was done at home by myself, with a few friends of mine contributing some additional vocals and lead guitar parts. The album was mixed by myself and was mastered by Brad Boatright at Audiosiege who did an amazing job.
Lyrically, the album's themes primarily revolve around witchcraft and the occult, with some tracks being based on historical events ('The Affair Of The Poisons', 'Beyond The Convent Walls') and Scottish legend ('Vampire's Grave').
Skadvaldur did an excellent job, as he always does, of creating a piece of artwork that both represents the album's themes, as well as being a somewhat of a homage in style to the old B-horror movie posters that inspired a few of the album's tracks."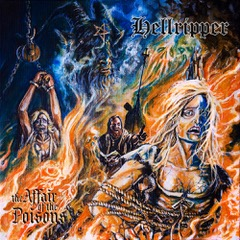 The band has also announced that they will be touring later in the year to coincide with the album's release, some headline shows in the UK plus as special guests to Cleveland based Black Rock 'N' Roll/Thrash legends Midnight.
McBain excitedly comments "It's great to announce a few headlining shows in the UK as it's not too often we play here! Hopefully we'll see some of you there, and you can expect to hear some new tunes from our upcoming album and we are thrilled to get the chance to hit Europe again later this year as well, especially as part of such a great line-up. We are all big fans of Midnight and have been for some time so it's an honour to be sharing the stage with them over the course of a month and to get to quite a few places that we haven't played before!"
Headline UK Shows:
22.10.20 – London, The Black Heart
23.10.20 – Leeds, Boom
24.10.20 – Glasgow, Nice 'N' Sleazy
With Midnight:
29.10.20 Gebr De Nobel Leiden Netherlands
30.10.20 Dynamo Eindhoven Netherlands
31.10.20 Markthalle Hamburg (Heavy Hamburg Halloween III) Germany
01.11.20 Casino Sint-Niklaas Belgium
03.11.20 Le Grillen Colmar France
04.11.20 Petit Bain Paris France
05.11.20 Rex Toulouse France
06.11.20 Caracol Madrid Spain
07.11.20 La Nau Barcelona Spain
09.11.20 Caves Du Manoir Martigny Switzerland
10.11.20 Slaughter Club Paderno Dugnano Italy
11.11.20 Backstage Munchen Germany
12.11.20 Viper Room Vienna Austria
13.11.20 Durer Kert Budapest Hungary
14.11.20 Futurum Prague Czech Republic
15.11.20 Proxima Warsaw Poland
17.11.20 Lido Berlin Germany
18.11.20 Stengade Copenhagen Denmark
19.11.20 Goldgrube Kassel Germany
20.11.20 Uhrenwerk Weimar Germany
21.11.20 Junkyard Dortmund Germany
22.11.20 Live Music Hall Weiher Germany
24.11.20 Magasin 4 Brussels Belgium
HELLRIPPER has been fast gaining a reputation for whipping up an infectious storm of blackened speed metal greatness in the spirit of old and are one of the most electrifying young, up & coming metal acts in the scene today.
Inspired by the likes of the old-school legends including Venom, Kreator, Sabbat [JPN] and Metallica, McBain formed HELLRIPPER in 2014 and with the release of the debut EP The Manifestation Of Evil shortly after, the band were already making a very clear mission statement…
Total fucking mayhem!
HELLRIPPER Online:
Official Site
Bandcamp