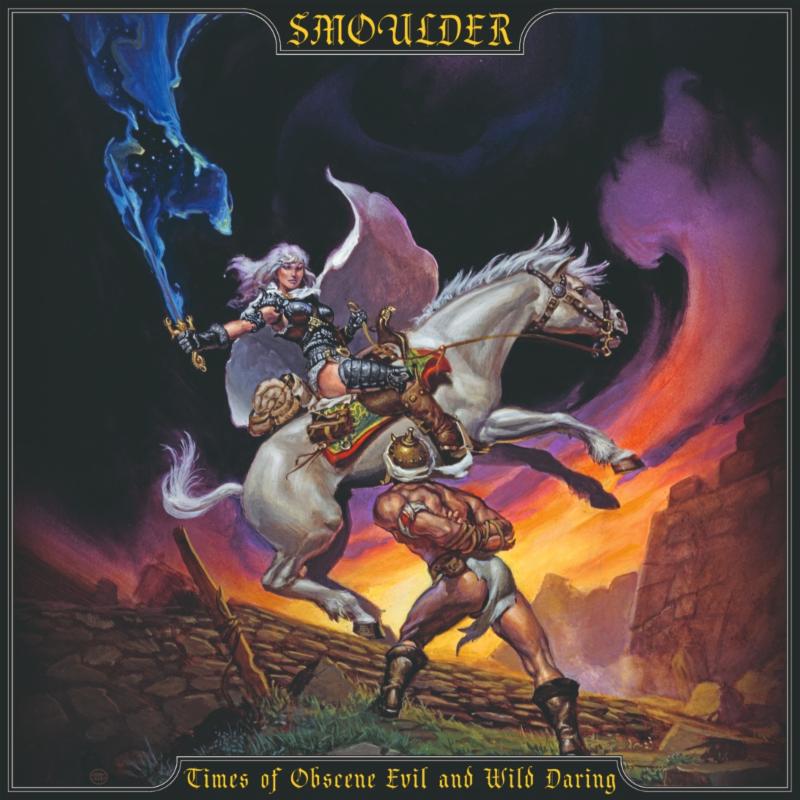 Toronto (ON) – Cruz Del Sur Music is proud to announce the forthcoming full-length debut album from Canadian firebrands SMOULDER. On Times Of Obscene Evil And Wild Daring, the quintet escapes into realms of fantasy, glory and heroism, all under the banner of epic doom and power metal! The album will be released April 26.
Decibel has premiered album track 'Ilian of Garathorm' Stream it below:
http://decibelmagazine.com/2019/03/07/track-premiere-smoulder-illian-of-garathorm/
Digital pre-orders:
http://smoulder.bandcamp.com/album/times-of-obscene-evil-and-wild-daring


Buoyed by the success of their The Sword Woman demo comes SMOULDER, a Canadian epic doom/power metal quintet who combines obscure metal savvy with brilliant storytelling on their first full-length, Times Of Obscene Evil and Wild Daring.
An impromptu jam session at a house party was all it took to light the fire under Canadian metal aficionados Sarah Ann and Shon Vincent. The two shared a fondness for doom bands such as REVEREND BIZARRE, LAMP OF THOTH, and SOLITUDE AETURNUS, utilizing this synchronicity to throw around ideas that while crude, were the foundation for what was to come. Originally, Sarah was on drums; Vincent on guitar and vocals, resulting in the name SMOULDER, as in "smouldering ruins." After doing the perfunctory check on Metal Archives to ensure the name wasn't taken, SMOULDER was forged in 2013.
SMOULDER's first few years were slow-going, though, as the two struggled to find reliable bandmates in their hometown of Calgary. The pair relocated to Toronto in 2017 and came to the realization Sarah would be better off singing and Vincent should concentrate solely on guitar. Faced with the high costs of a rehearsal room and delaying the band for another year so they could afford space, Sarah and Vincent reached across the border to Illinois to secure the services of Collin Wolf (guitar) and Kevin Hester (drums). Shortly thereafter, SMOULDER trekked into the studio to record their debut 2018 demo, The Sword Woman.
The Sword Woman was released by Hoove Child Records on a limited run of 100 copies. The demo quickly sold-out, prompting the band and label to push the run to 150 — which sold out just as quickly. Soon, the label had no choice but to press a 300 run of the demo to vinyl. SMOULDER (who are completed by bassist Adam Blake) eventually caught the eye of Cruz Del Sur Music owner Enrico Leccese, who extended an offer to the band at last year's Hammer Of Doom festival in Germany. Pen now put to paper, the band got to work on its first full-length, Times Of Obscene Evil And Wild Daring.
Recorded throughout 2018 at Chicago's Swift Road Studios and Toronto's Lincoln County Social Club, Times of Obscene Evil and Wild Daring was mixed and mastered by Arthur Rizk (ETERNAL CHAMPION, SUMERLANDS). Artwork is courtesy of iconic fantasy painter Michael Whelan (CIRITH UNGOL). Featuring six songs of climatic and challenging epic doom crossed with elements of power metal, Times Of Obscene Evil… is the result of countless songwriting sessions and intercontinental file-sharing. With lyrics provoking the imagination while testing the mind, SMOULDER emboldens the listener with literary and fantasy-driven stories on cuts like the nine-minute epic 'The Black God's Kiss', power metal-ripper 'Bastard Steel' and 'Shadowy Sisterhood", SMOULDER's ode to IRON MAIDEN's immortal 'Rime Of The Ancient Mariner".
Times Of Obscene Evil And Wild Daring is for the bold, brave and daring; those with a hardened metal spirit and thirst of the epic. Point your swords to the sky — SMOULDER has arrived!
Track Listing:
Ilian Of Garathorm
The Swordwoman
Bastard Steel
Voyage Of The Sunchaser
Shadowy Sisterhood
Black God's Kiss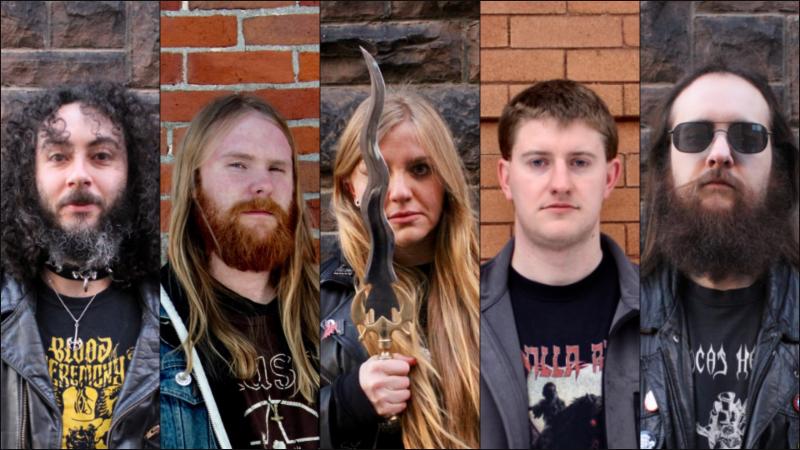 SMOULDER is:
Sarah Ann – Vocals
Shon Vincent – Guitar
Collin Wolf – Guitar
Adam Blake – Bass
Kevin Hester – Drums


http://facebook.com/SmoulderDoom/

http://smoulder.bandcamp.com/