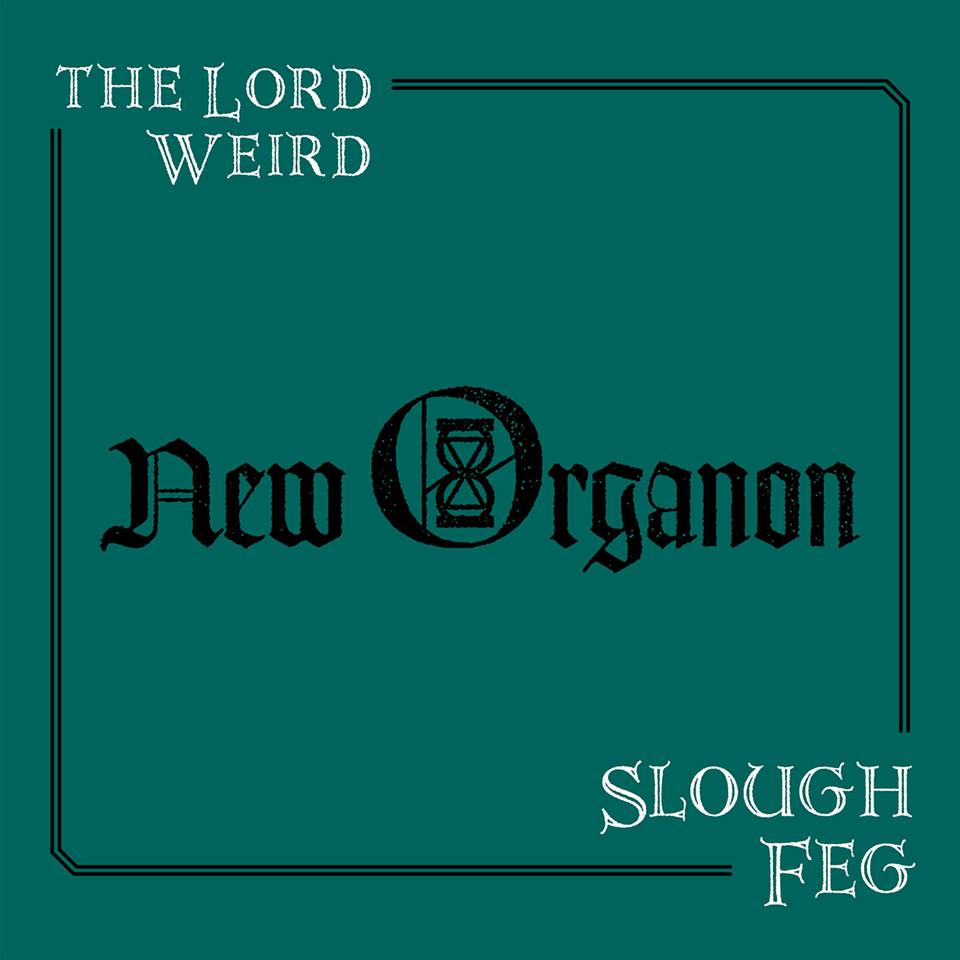 What band has the balls to name their album after a book on scientific method written by Francis Bacon in 1620? Who else but THE LORD WEIRD SLOUGH FEG (also known as SLOUGH FEG, but now favoring the longer name again)?
It's a pleasure to see these eccentric masters of philosophical and literary metal in my inbox again! If you love metal in the classic style but with plenty of quirk, I can't recommend these guys highly enough. And I'm happy to say that New Organon is their best work in quite a while. The recording is rougher, heavier and more analog than the last couple of works, which sounded too clean for me, and the songwriting takes me back to landmark albums like Atavism and Hardworlder. There's a lot of that cool "baroque" twin guitar work here and plenty of shredding lead, along with Mike Scalzi's unique vocal style.
Best of an interesting selection of tracks would be the title track which boasts some MAIDEN-ish traits and also 'Uncanny', which features smoking lead guitar and the best riffs on the album. 'Coming Of Age In The Milky Way' is also noteworthy because of its upbeat "happy" sound which almost goes back to days of psychedelia. As for lyrics, well, Mr. Scalzi is a college-level philosophy professor and he doesn't dumb anything down or rely on easy cliché. New Organon deals with the history of philosophy, from the days of primitive shamans to the Socratic method and all the way up to modern existentialism. It's a real breath of fresh air in a genre that usually has about as much intellectual rigor as a Dungeons & Dragons session.
You can say the same thing about LORD WEIRD SLOUGH FEG as a whole. This is a metallic mind-teaser to stretch your brain.
Review By: Dr. Abner Mality
THE LORD WEIRD SLOUGH FEG
New Organon
Cruz Del Sur
4.5 / 6