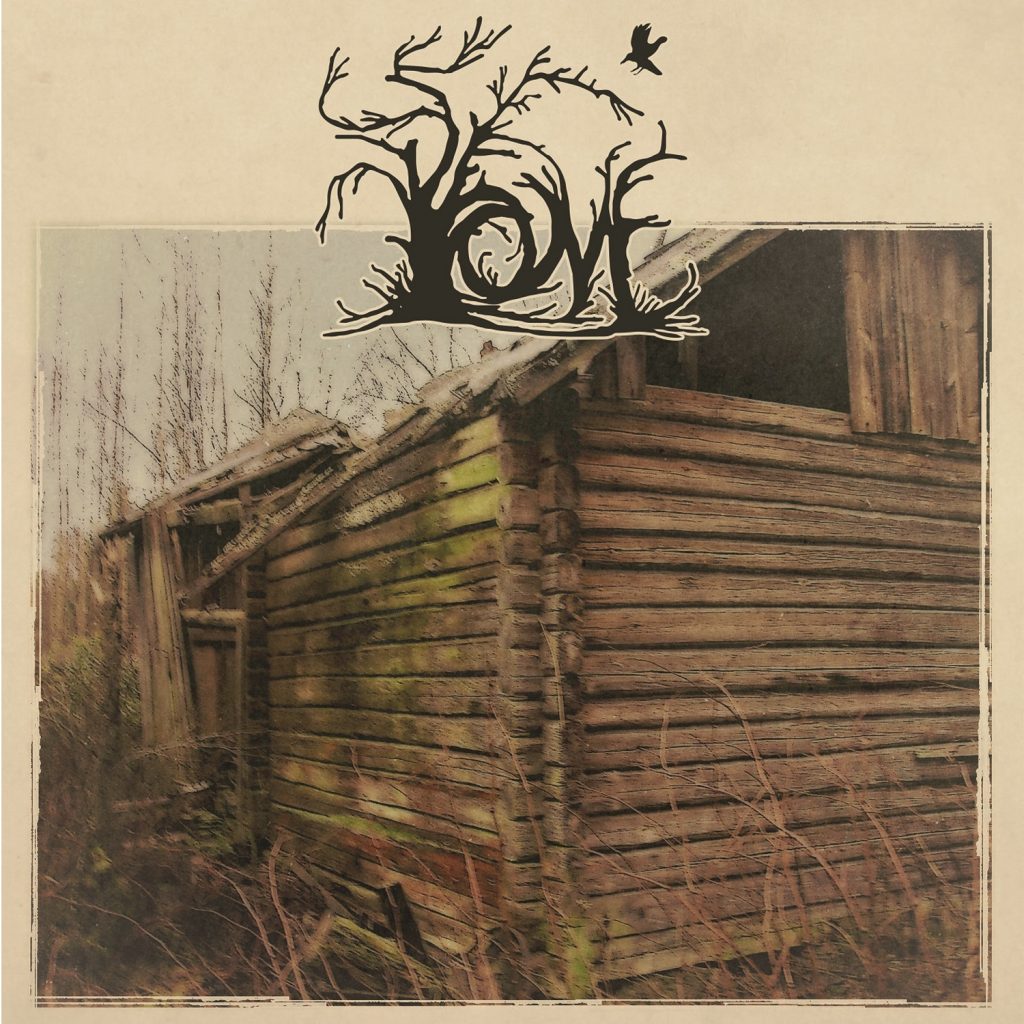 Though from the hotbed of black metal of all discernable forms that is Finland, T.O.M.E – formed nearly a decade and a half ago – is only now seeing its debut realized for wider consumption. Originally independently released in 2009, I-III now bears the mark of Spread Evil, and, as such, is the herald of future material.
Distended notes hang in the chilled air, no semblance of warmth at the start of 'I', near-doom tempo and plod ala AVSKY, yet fanged and clawed, let not the slowness be mistaken for lethargy or laziness. By 3 ½ minutes in, what's come before could've been an entire song on its own, so well-arranged is the instrumentation. Fingers sliding along the strings clearly audible, T.O.M.E. isn't even attempting at pristine perfection here, thanks be, but when a rawking riff straight out of KHOLD's book kicks in just before 7 minutes, and tortured, raggedy vocals shred the listener unprepared and wearing headphones, it's fucking orgasmic, is what it is.
That something can seem effortless, yet have clearly come from a desire to make the work of prime importance is part of what drew me to black metal in the early days, and such is on bold display within 'II' – and the whole of I-III. LONNDOM fog rolls in over 'll', distraught DSBM blending with a DODSFERD sense of "fuck off" exquisitely. Dark ritual is evoked just over mid-way through, gossamer shades of dungeon synth, but legitimate and austere, in no way attempting to cover all the bases.
At 4:04 of 'III', a stark, medieval passage that could've found itself amidst ULVER's early output rears its head, howling before careening down the hillside to devour traversing pilgrims, vengeance for the old gods, for Nature in its physical form. And, really, if you've made it this far, you're already sold on T.O.M.E.. Not only worthy, but, in these days, vital.
Review By: Lord Randall
T.O.M.E.
I-III
Spread Evil
4.5 / 6