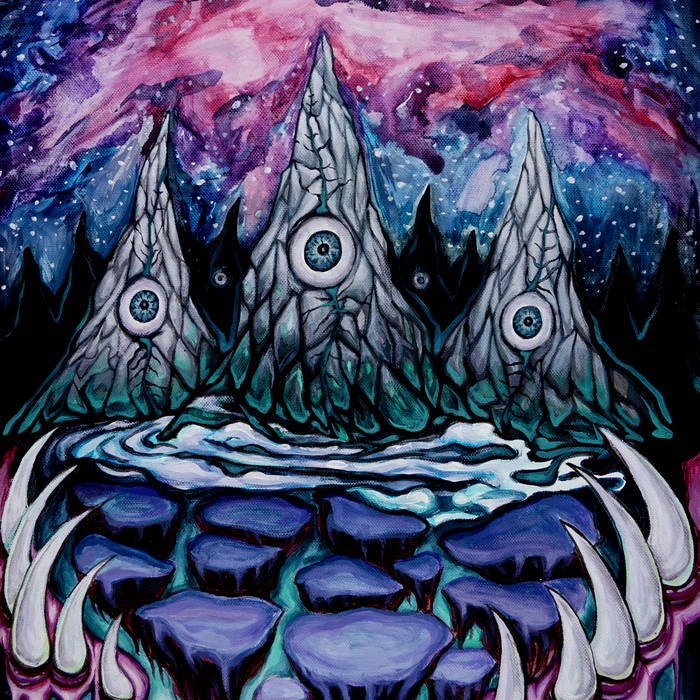 Lovers of both oddball death metal and weird psychedelia might find something to catch their interest here. BEDSORE is an Italian bunch who sure don't follow in any of the rigid death metal tropes. They aren't the usual Swedish DM knockoff or the typical slamming deathfest or any of the "cavernous" INCANTATION-inspired stuff. They aren't "normal" in any way, shape or form, and that's a big advantage in these days when most bands are slavishly obedient to preset "rules".
Psychedelic and prog rock play big parts in BEDSORE's make-up. Italy used to be known for a lot of weird horror-prog in the '70s and BEDSORE are surely fans of it. 'The Gate (Disclosure)' starts things off with almost pure psychedelic prog and some cool organ and keyboard tones. Not the typical opening to most DM bands today and I'm digging it! 'The Gate, Closure (Sarcoptes Obtius)' brings the heavy with a wave of guitar arpeggios that gives way to crushingly fast death metal. The DM hails back to the earliest awakenings of the genre, with grisly corpse-like vocals. I catch a whiff of weird old bands like CONVULSE and PUNGENT STENCH.
From there, the rest of the album is a a kind of rollercoaster that climbs to frantic distorted heaviness and then drops to minor-key, restrained but eerie psych. OK, it's cool that BEDSORE is different, but by the time 'Brains On The Tarmac' rolls around, you've gotten to expect the tweedy psych moments. The songs get to be jagged and awkward due to these digressions, but not 100% in a good way.
I don't like certain moments on Hypnagogic Hallucinations. There are points where things are contrived, but it is refreshing hearing something that breaks some barriers and commits some transgressions. BEDSORE do that for sure.
Review By: Dr. Abner Mality
BEDSORE
Hypnagogic Hallucinations
20 Buck Spin
3.5 / 6